工藝 ✕ 對話
Crafts ✕ Dialogue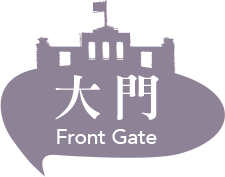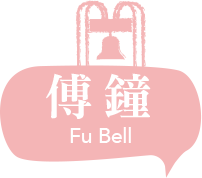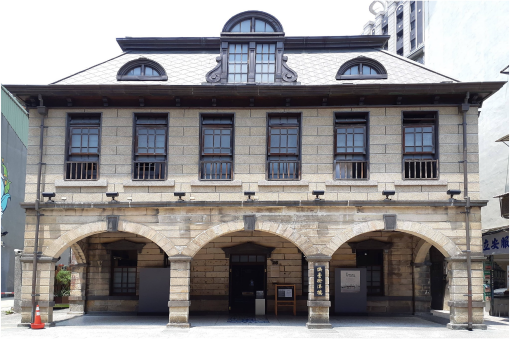 撫臺街洋樓(1910)

Futai Street Mansion (1910)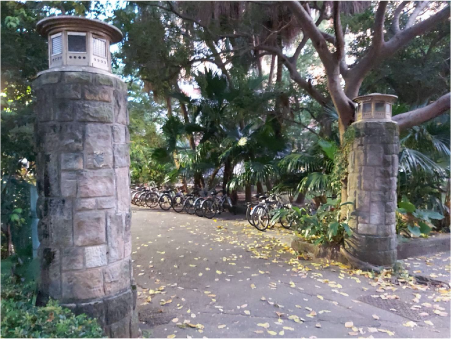 舟山路生命科學館旁精緻溫室入口

College of Life Science—At the entrance of Greenhouse next to Life Science Building on Zhoushan Road
唭哩岸石(石英砂岩)
唭哩岸岩是臺灣稱呼木山層石英砂岩的一種別稱,自古產自於唭哩岸地區(臺北市北投區內的舊地名),質地細緻,紋路優美。又因含有水銀玻璃質,在黑暗中可以閃閃發光。
由於開採成本及運輸問題,在臺灣所看的見的唭哩岸岩建物並非完全產自唭哩岸。
日治時代興建北淡線鐵路後,唭哩岸聚落的打石工業則達到了高峰,多由唭哩岸火車站(後改為石牌站,與今唭哩岸捷運站非屬同站)作為運輸用,由於該石材質地耐火耐高溫,耐熱溫度可達攝氏2000度,在日治時代透過鐵路運輸而在各地興建的燒窯爐多採用此石材,二戰期間日本的部分軍艦火爐亦使用此石材。
Chi-li-an Stone (Quartz-arenite)
Chi-li-an Stone are another name of quartz-arenite on Mushan Formation in Taiwan. They have been found in the area of Chi-li-an (old name of Beitou District, Taipei City) since ancient times. The texture of the rocks is delicate with beautiful patterns. Additionally, they contain mercury glass, so they sparkle in the dark.
Due to mining cost and transportation, buildings built with Chi-li-an Stones in Taiwan are not completely from Chi-li-an.
After the construction of Tamsui Line during the Japanese colonial period, knapping industry in Chi-li-an's settlements reached its peak. Chi-li-an Train Station (later changed to Shipai Station. Different from Chi-li-an MRT Station today) was used to transport rocks. As the rocks are fireproof and high temperature resistant, and they can sustain heat up to 2,000 degrees Celsius, these rocks were transported to different kilns via railways during the Japanese colonial period. During the World War II, they were used in some furnaces on Japan's warships.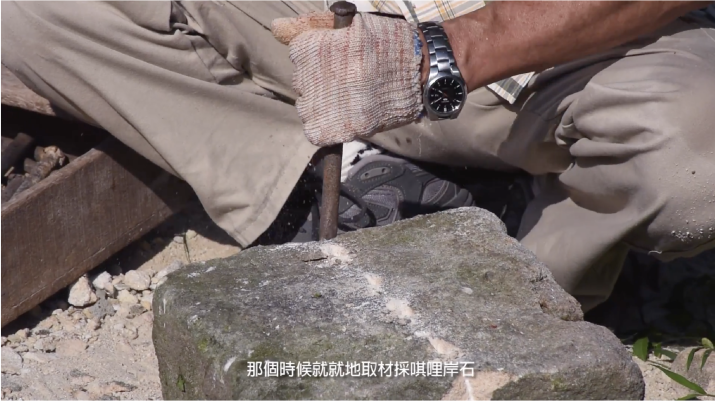 【守護.臺北記憶之石】唭哩岸石銀行首部曲
清朝以降,北投的唭哩岸石被廣泛的應用在生活之中。現今已被禁採的情況下,若可活化舊石材再善加利用,即能珍惜自然資源並延續臺北的記憶。
【Protecting Taipei's Rocks of Memory】 First Episode of Chi-li-an Stone Bank
Since Qing Dynasty, Chi-li-an Stones in Beitou have been extensively used in our life. Nowadays, the mining of these rocks is forbidden. If we activate old Chi-li-an Stones and make best use of them, we can cherish natural resources and extend this Taipei memory.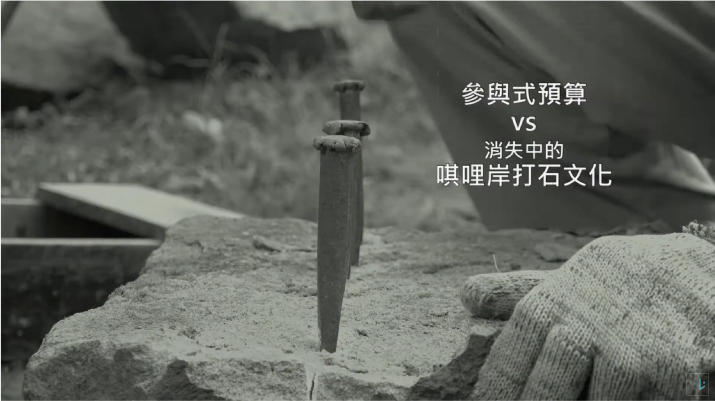 唭哩岸打石文化
北投的打石場逐漸沒落,總有一天會消失,以後能保存下來的,就是屬於國家的-文化資產。這一定得靠政府的力量,才有可能讓這曾經存在的文化,顯現在未來一代一代的子孫們眼前。
Version of Knapping Culture in Chi-li-an
Knapping grounds in Beitou gradually decline, and they will disappear eventually. Only cultural assets belonging to our country can be preserved. Therefore, our government should make efforts to let the culture that once existed appear in front of our future generations.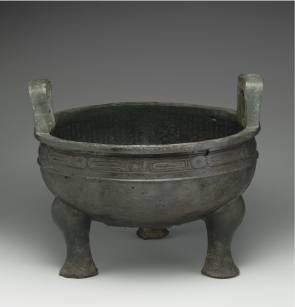 毛公鼎
(西元前828年-前782年)

Cauldron of Duke Mao (828 BC-782 BC)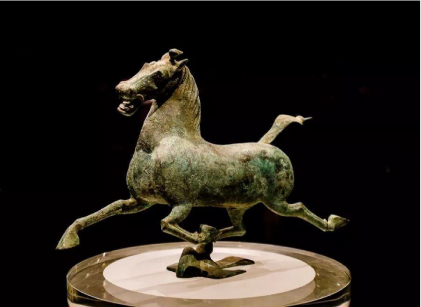 銅奔馬
(東漢末年 西元186年~219年)

Bronze Galloping Horse (186 BC-219 BC, the last years of Eastern Han Dynasty)
青銅器(金屬)
純銅加入鋅與鎳以外的金屬所產生的合金,如加入錫、鉛或鋁的銅合金,古時青銅器埋在土裡後顏色因氧化而青灰,故命名為青銅。
青銅時代是在三時代系統中的第二時期,三時代系統是丹麥考古學家克里斯蒂安·於恩森·湯姆森在1836年時所提出,共分為石器時代、青銅器時代與鐵器時代。
青銅是人類史上用最久的金屬材料之一,因為它的出現,讓人類史前文明由石器時代進化到了青銅器時代。最早的青銅器出現於約5000年到6000年間的西亞兩河流域地區。蘇美爾文明時期的雕有獅子形象的大型銅刀是早期青銅器的代表。青銅器在2000多年前逐漸由鐵器所取代。
反常膨脹-青銅器遇冷會反常地膨脹。這一特性使得澆鑄後其紋飾或刻字之稜角外凸而美觀。
Bronze (Metal)
Bronze is an alloy of copper and other metals except zinc and nickel such as copper alloy with tin, lead or aluminum. In ancient times, bronzes turned bronze because of oxidation after being buried in the soil, so the metal has been named bronze.
Bronze Age was the second phase of Three-age System. The idea of Three-age System was proposed by Christian Jürgensen Thomsen, a Danish archaeologist, in 1836, and it includes the Stone Age, Bronze Age and Iron Age.
Bronze is one of metals that has been used in human history for the longest period of time. Because of it, the prehistoric civilization of humans entered the Bronze Age from the Stone Age. Bronzes first appeared in the area of Mesopotamia in western Asia 5,000 to 6,000 years ago. Large bronze knives carved with the image of a lion during the Sumerian Civilization represented bronzes of the early days. 2,000 years ago, bronzes were gradually replaced by ironware.
Anomalous Expansion—Bronzes anomalously expand when it is cold. The feature of bronzes makes the edges and corners of patterns or carved characters protrude after being cast, which is beautiful.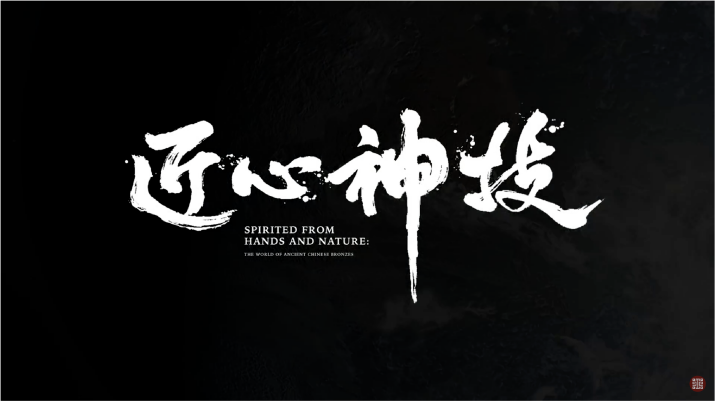 匠心神技
這是故宮首度以青銅器為主角,結合星際迷航、宇宙探險等故事情節,並且巧妙融入相關文物知識內容的動畫短片。全片以4K規格攝製,不僅大量繪製3D動畫,同時也輔以細緻文物實拍影像,讓觀眾可以在一部影片裡看到青銅重器的多重面貌。
Spirited from Hands and Nature
For the first time, National Palace Museum created this short animation that features bronzes, combines the plots of Star Trek and space exploration and skillfully integrates related relics and knowledge. The entire animation was produced with ultra HD. A great number of 3D animes being drawn and delicate relics being filmed enable viewers to see the multiple looks of bronze treasures in this film.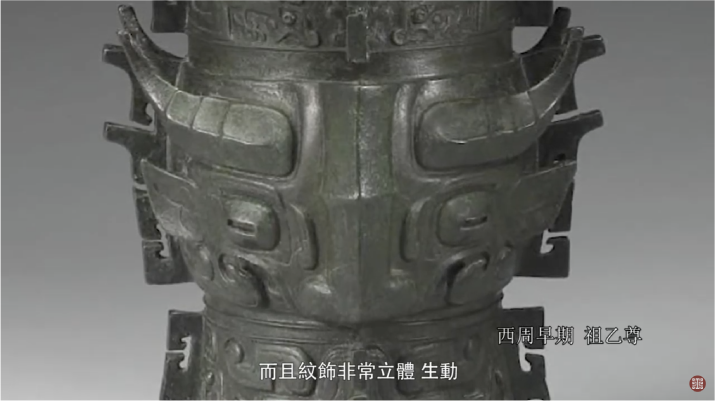 青銅器-商後期乃孫作祖己鼎
本鼎為故宮四大巨鼎之一,重達79.65公斤,排名第二。器內底鑄刻有銘文,表面則鑄刻著非常清楚的獸面紋。
Bronze— Cauldron made to Ji from His Grandson in Late Shang Dynasty
Cauldron made to Ji from His Grandson in Late Shang Dynasty The cauldron is one of the four great cauldrons in National Palace Museum. It weighs 79.65 kilograms, ranking second. An inscription was carved inside the cauldron at the bottom, and its surface was engraved with distinct animal mask patterns.