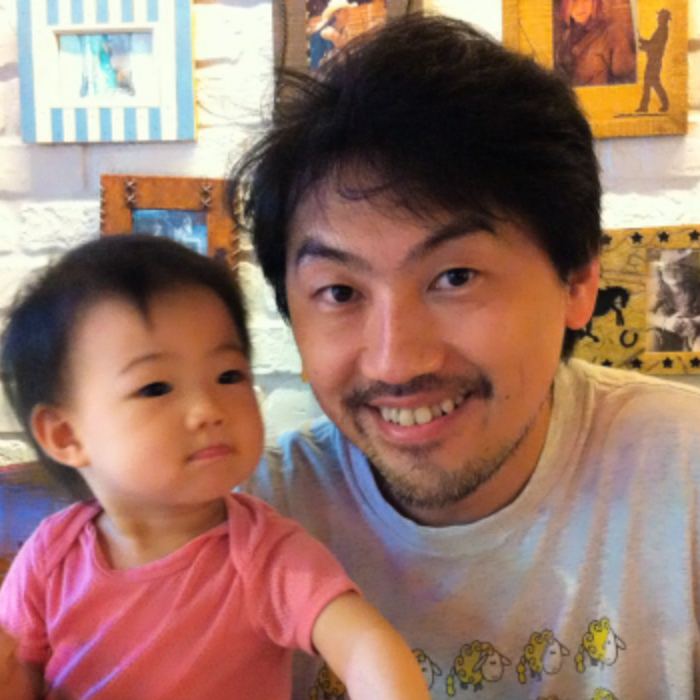 I-Hsuan Liu, D.V.M., Ph.D.
Professor
Department of Animal Science and Technology,
Research Center for Development Biology
and Regenerative Medicine,
National Taiwan University
E-mail:


Office: +886-2-3366-4145
No.50, Ln. 155, Sec. 3, Keelung Rd.,
Taipei City 106, Taiwan (R.O.C.)

|Experience|
Dept. Animal Science & Technolgy, NTU, Professor (2019-)
School of Veterinary Medicine, NTU, Joint Appointment Faculty (2013-)
Dept. Animal Science & Technolgy, NTU, Associate Professor (2015-2019)
Dept. Animal Science & Technolgy, NTU, Assistant Professor (2009-2015)
Dept. Neurology, U. Penn., PostDoc (2007-2009)
Comparative Biomedical Sciences, North Carolina State U., Ph.D. (2002-2007)
Dept. Vet. Med., NTU, Master of V.M. (Clinical Research group) (1996-1998)
Dept. Vet. Med., NTU, D.V.M. (1991-1996)
|Research interest|
Our research focuses on the molecular mechanisms of development and regeneration of animal organ and functional tissues. Every individual of vertebrate animals is initially developed from one fertilized oocyte. In the progress of the embryonic development, cells in the embryos respond to various kinds of regulatory factors and hence proliferate, differentiate, migrate or adhere with other cells to give rise to the architecture of our body. Most of the cells in the emrbyos are fully differentiated and turned into part of the developed organ and functional tissue. However, few of the cells that stay not fully differentiated (also known as "stem cells") act as the source that provides new cells for physiological tissue renewal (AKA homeostasis). Those stem cells respond to the regulatory factors generated from tissue damage and hence stem cells can proliferate, differentiate, migrate and adhere with other cells to repair the damaged tissue. Some parts of our body, such as spinal cord and heart, possess less potential to regenerate and we currently have limited therapeutic measure due to the limited knowlege on regenerative medicine. We wish to expand our knowlege in this field by studying the molecular mechanisms of embryonic development, traumatic response of the tissues and stem cell biology so that hopefully one day we will be able to regenerate organs or functional tissues when we need to.


|Research methods|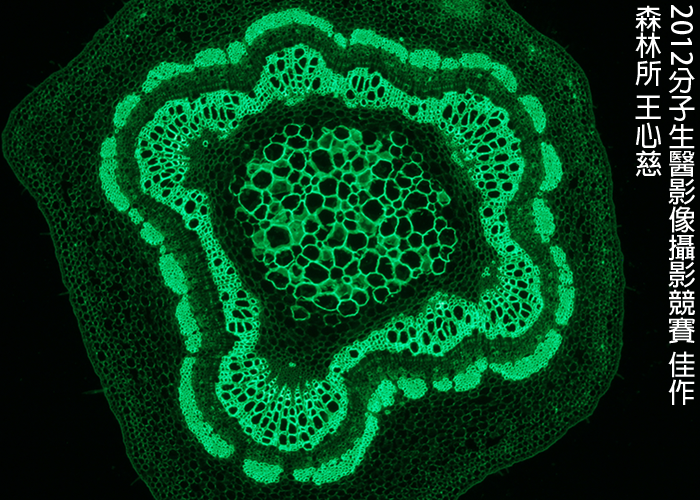 To address the questions from our research interests, we utilize techniques from molecular biology (such as cloning, DNA/RNA extraction and purification, PCR/RT-PCR, in situ hybridization, immunohistochemistry), cell biology (such as cell culture, plasmid transfection, cell sorting), developmental genetics (such as microinjection, cell fate mapping, specific gene over-expression and knock-down, transgenesis), clinical study (such as cell transplantation), micrograph, bioinformatics and proteomics/glycomics/metabolomics.

Graduate student HT Wang was awarded for her immunofluorescent micrograph took in my lab in the "2012 Molecular and Biomedical Imaging Contest" hosted by National Taiwan University.
|Publications|⇒@Google Scholar | ⇒@Publon | ⇒@NTU Scholars

Publications in the field of "molecular genetics", "developmental genetics" and "nutrigenetics"
>>> ↧↧↧ SHOW MORE ↧↧↧ <<<

Publications in the field of "stem cells", "tissue engineering" and "regenerative medicine"
Wei LN, Lin CT*, Liu IH*. Topical application of allogeneic mesenchymal stem cells ameliorates canine keratoconjunctivitis sicca. (in preparation)
Chiu PY, HuangFu WC, Liu IH, Chang YP*. Topical application of Heparanase-1 facilitates bone remodeling during the healing of bone defect in mouse model. Journal of the Chinese Medical Association. (2020) 83(3):272-279. (PMID: 31985568) (5yIF2018=1.540; MEDICINE, GENERAL & INTERNAL: 82/154)
Jian QL†, HuangFu WC†, Lee YH, Liu IH*. Age, but not short-term intensive swimming affects chondrocyte turnover in zebrafish vertebral cartilage. PeerJ. (2018) 6:e5739. (PMID: 30294512) (5yIF2018=2.700; MULTIDISCIPLINARY SCIENCES: 19/64)
Lee MK, Lin SP, HuangFu WC, Yang DS, Liu IH*. Endothelial-derived extracellular matrix ameliorates the stemness deprivation of bone marrow-derived mesenchymal stem cells during ex vivo expansion. PLoS One. (2017) 12(8): e0184111. (PMID: 28854282) (5yIF2018=3.337; MULTIDISCIPLINARY SCIENCES: 16/64; Cited: 5)
Xiao GY, Cheng CC, Chiang YS, Cheng WTK, Liu IH*, Wu SC*. Exosomal miR-10a derived from amniotic fluid stem cells preserves ovarian follicles after chemotherapy. Scientific Reports. (2016) 6:23120. (PMID: 26979400) (5yIF2018=4.525; MULTIDISCIPLINARY SCIENCES: 13/64; Cited: 46)
Liu IH†, Hong HP†, Chang YP*. Application potential of mesenchymal stem cells from euthanased dogs - evaluation of the pathogen transmission risk. Veterinary Record. (2016) 178:342. (PMID: 26956941) (5yIF2018=2.076; VETERINARY SCIENCES: 23/139)
>>> ↧↧↧ SHOW MORE ↧↧↧ <<<
>>> ↧↧↧ more previous publications ↧↧↧ <<<