生活點滴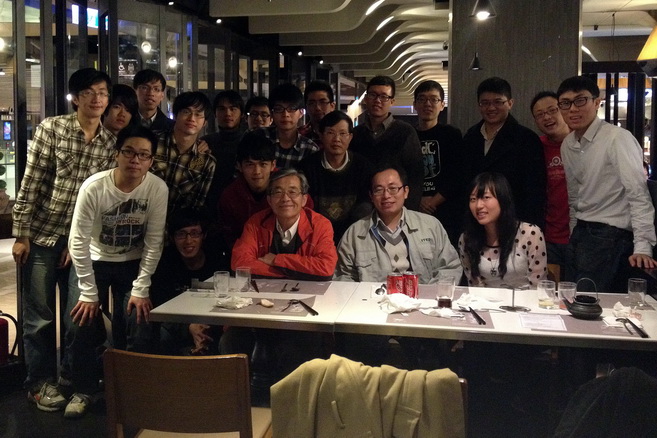 2013.01.02-期末導生宴-響食天堂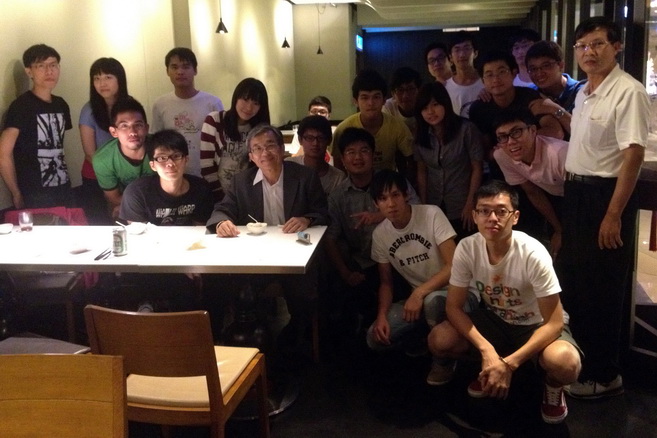 2012.09.17-期初導生宴-響食天堂

2012.07.17-2012年畢業碩士生與謝老師合照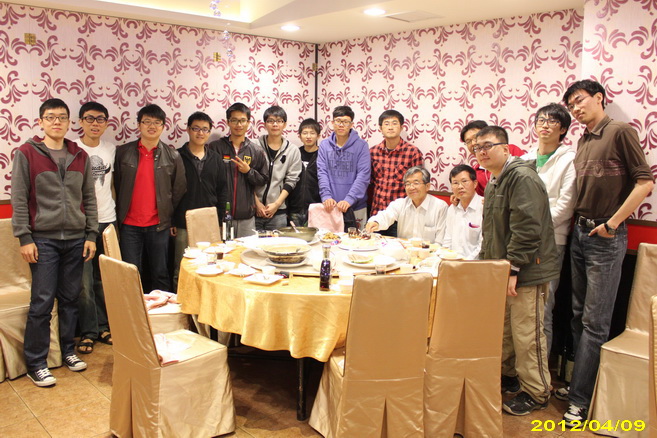 2012.04.09-謝教授生日慶祝聚餐-易牙居餐廳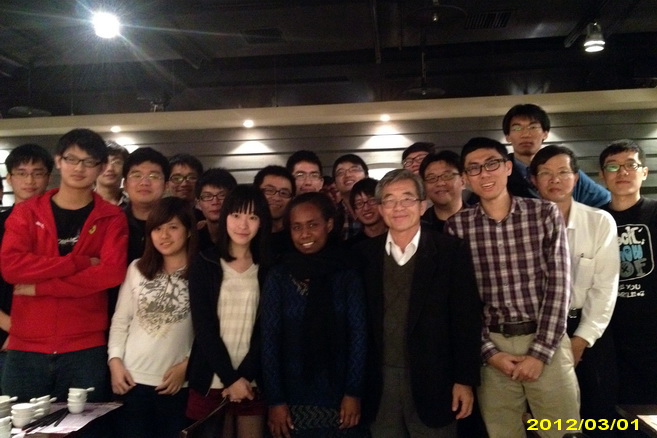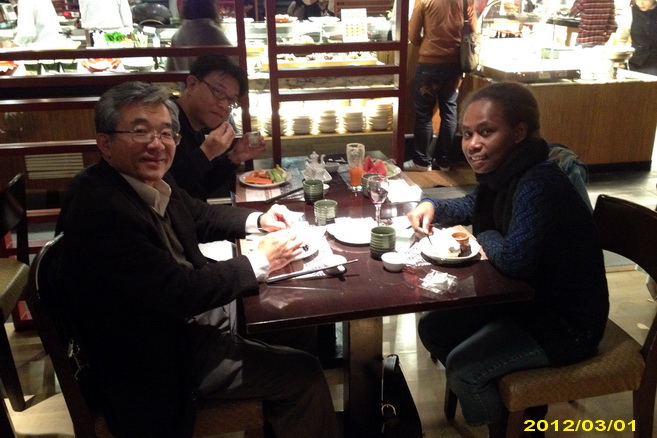 2012.03.01-導生宴-欣葉日式料理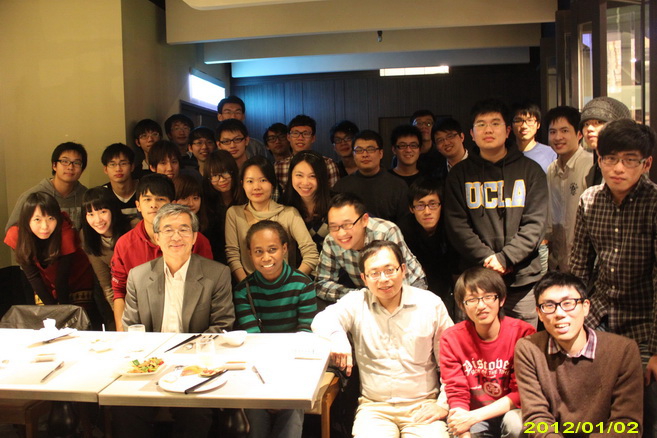 2012.01.02-導生宴-響食天堂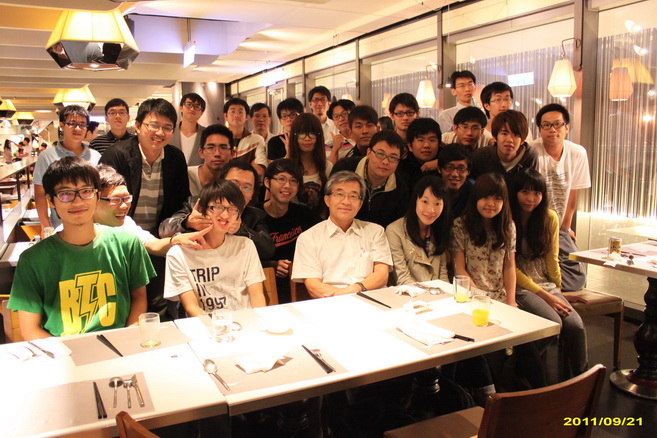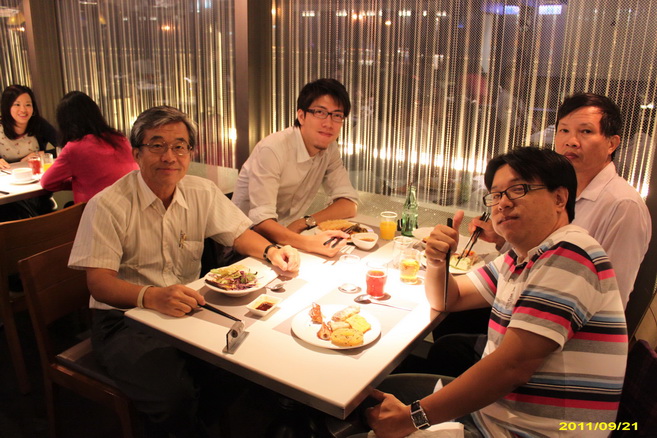 2011.09.21-導生宴-響食天堂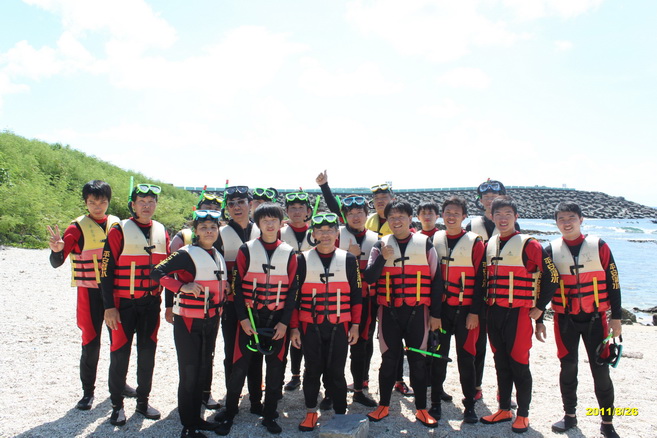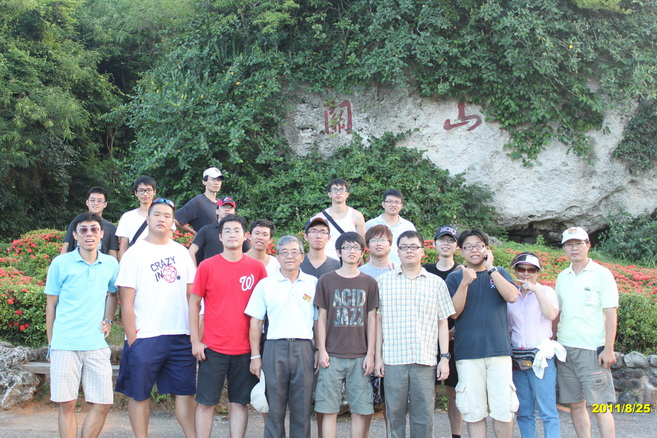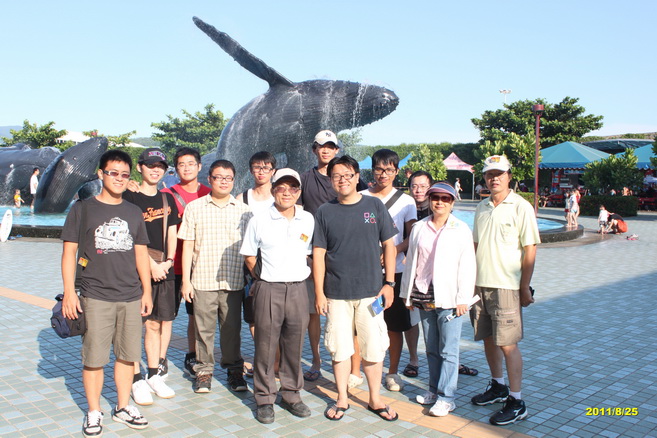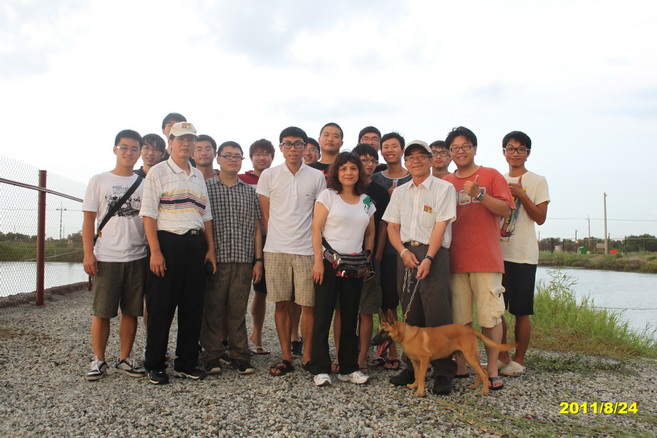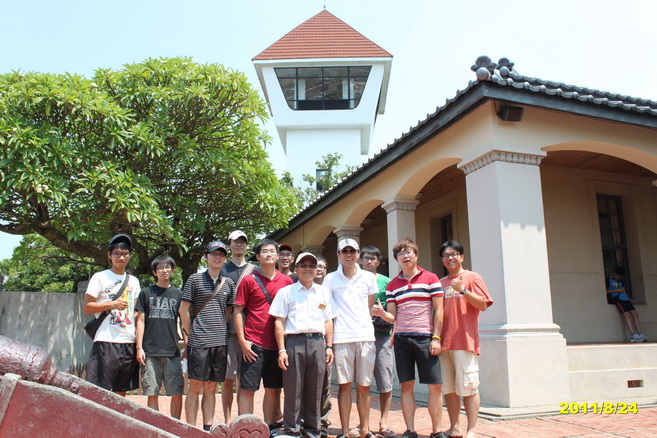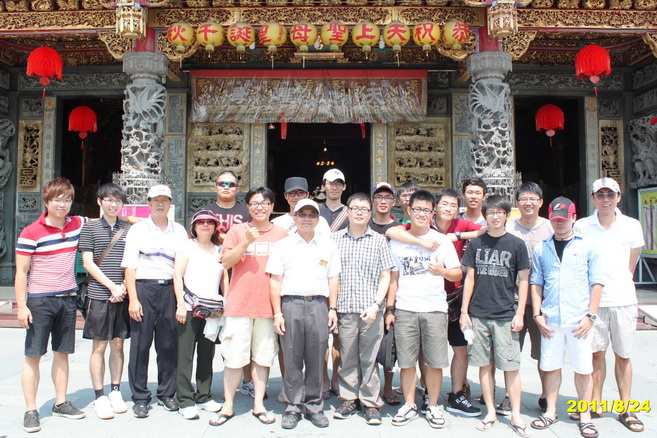 2011.08.24-26-實驗室團體旅行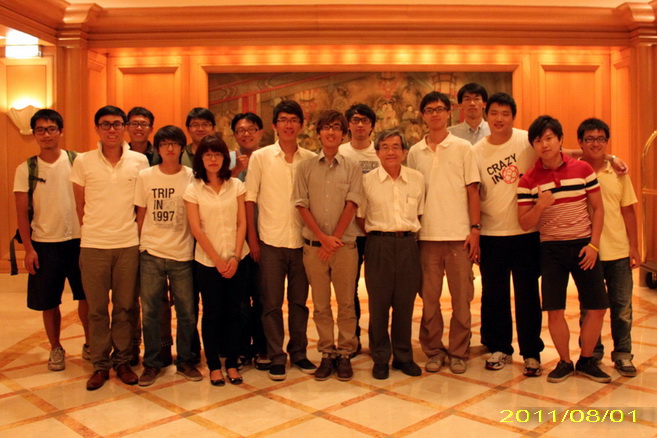 2011.08.01-謝師宴-國賓大飯店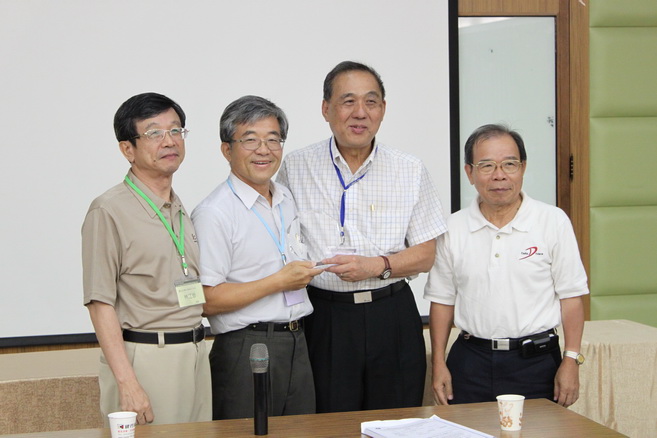 2011.07.10-惠蓀農場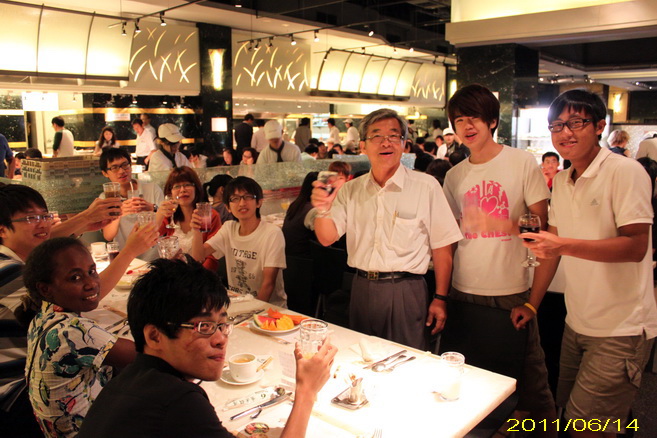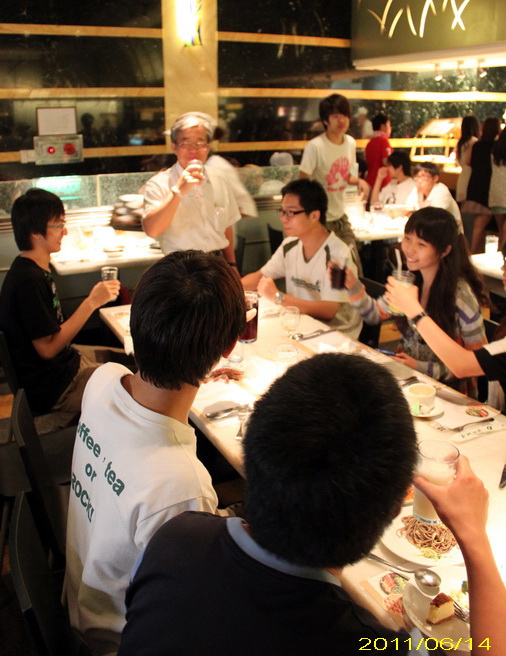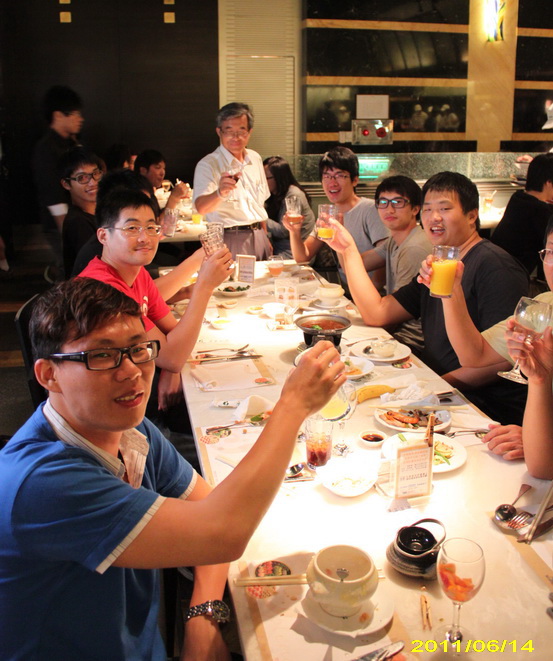 2011.06.14-導生宴-京彩飯店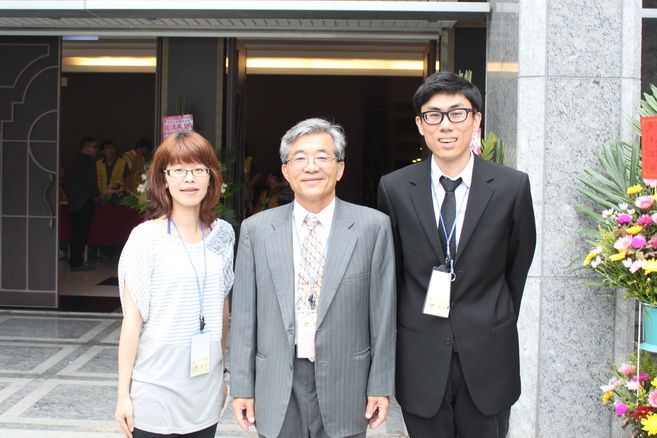 2011.06.03-2011台灣幾丁質幾丁聚醣年會暨研討會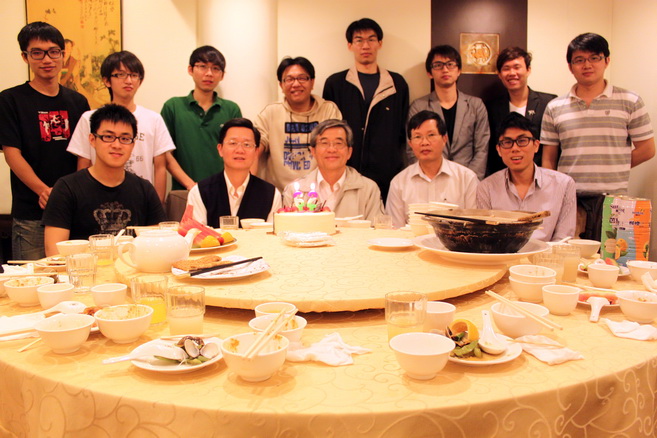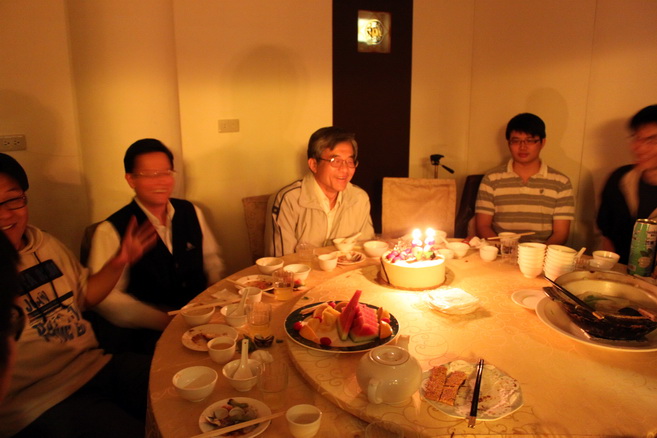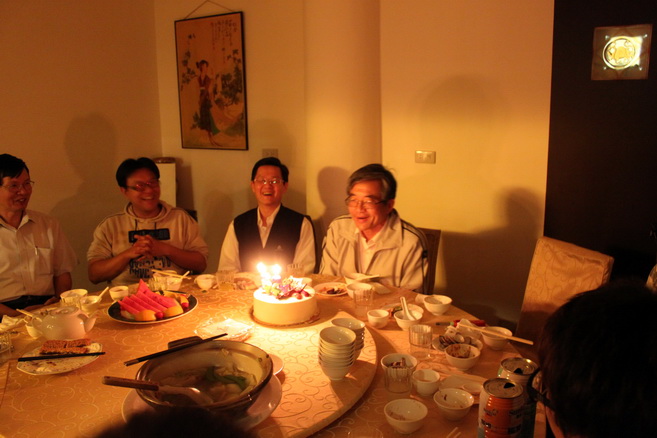 2011.04.08-謝國煌教授六十二歲大壽慶祝聚餐-鹿鳴宴中餐廳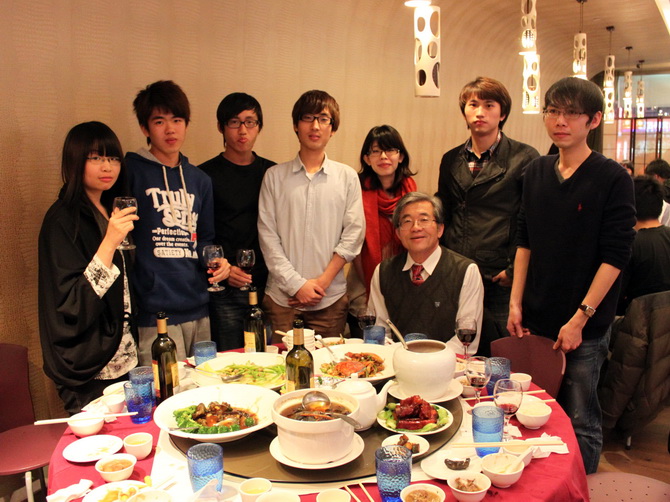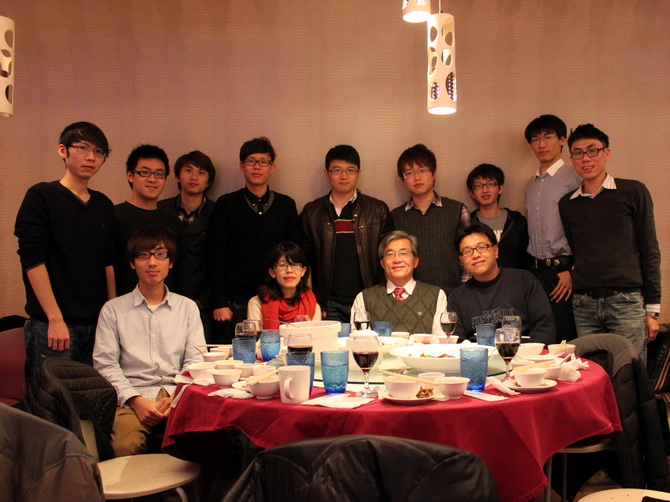 2011.03.07-導生宴-筷子中餐廳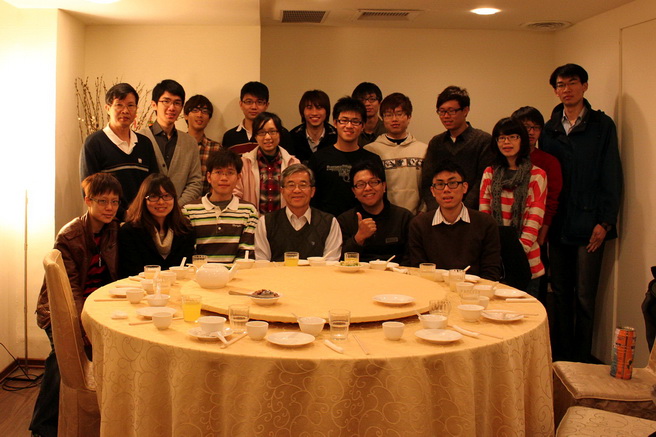 2011.01.24-導生宴-鹿鳴宴中餐廳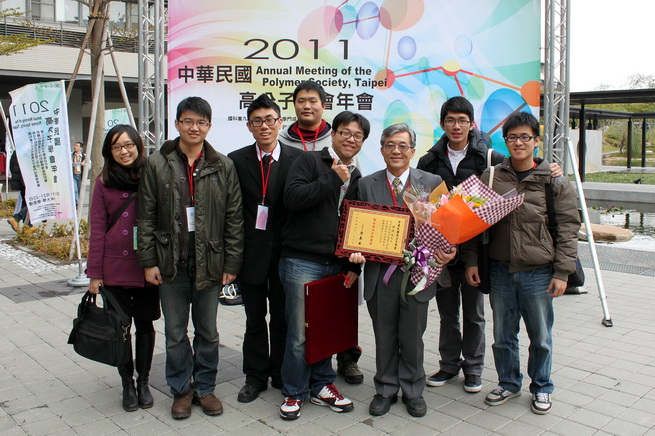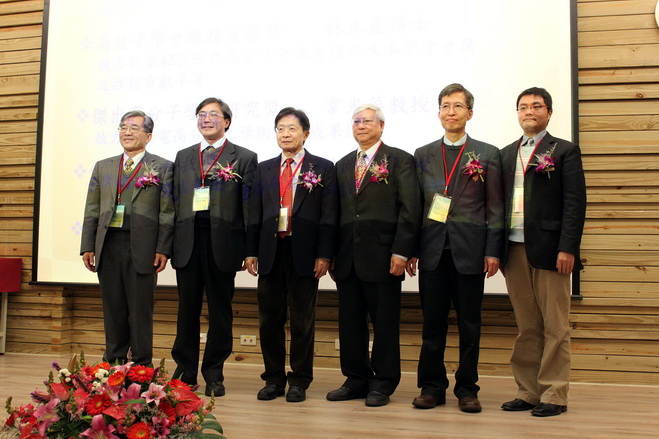 2011.01.21~22-2011年高分子年會&高分子學會傑出高分子應用獎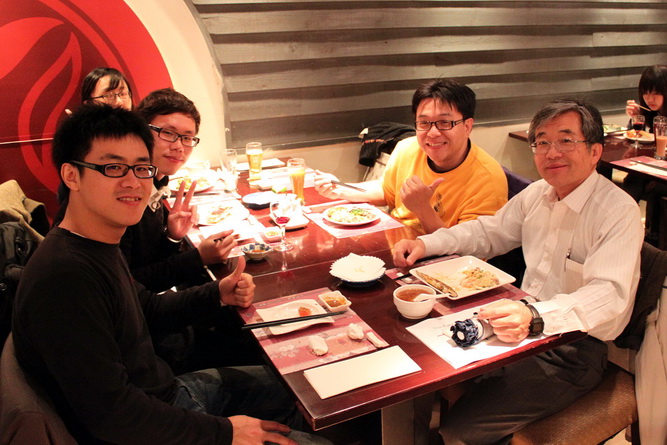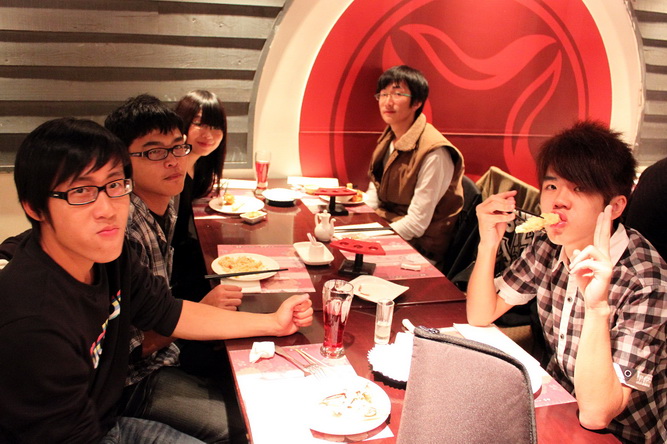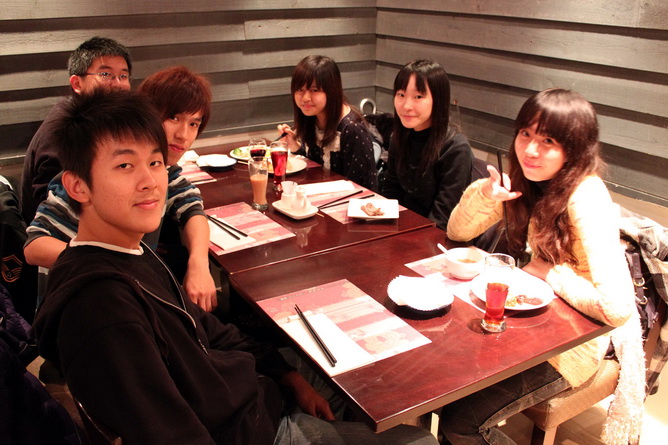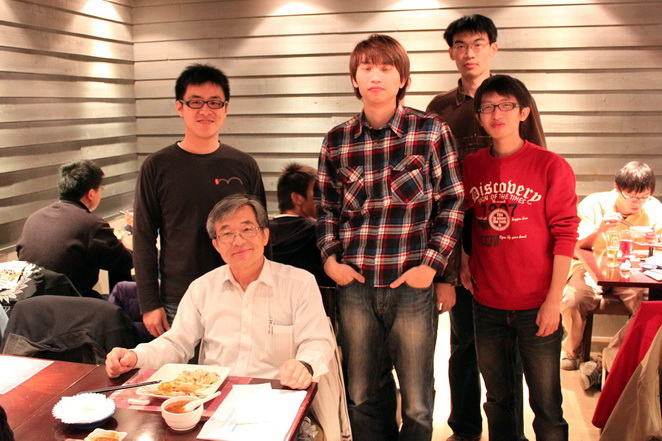 2011.01.03-導生宴-響食天堂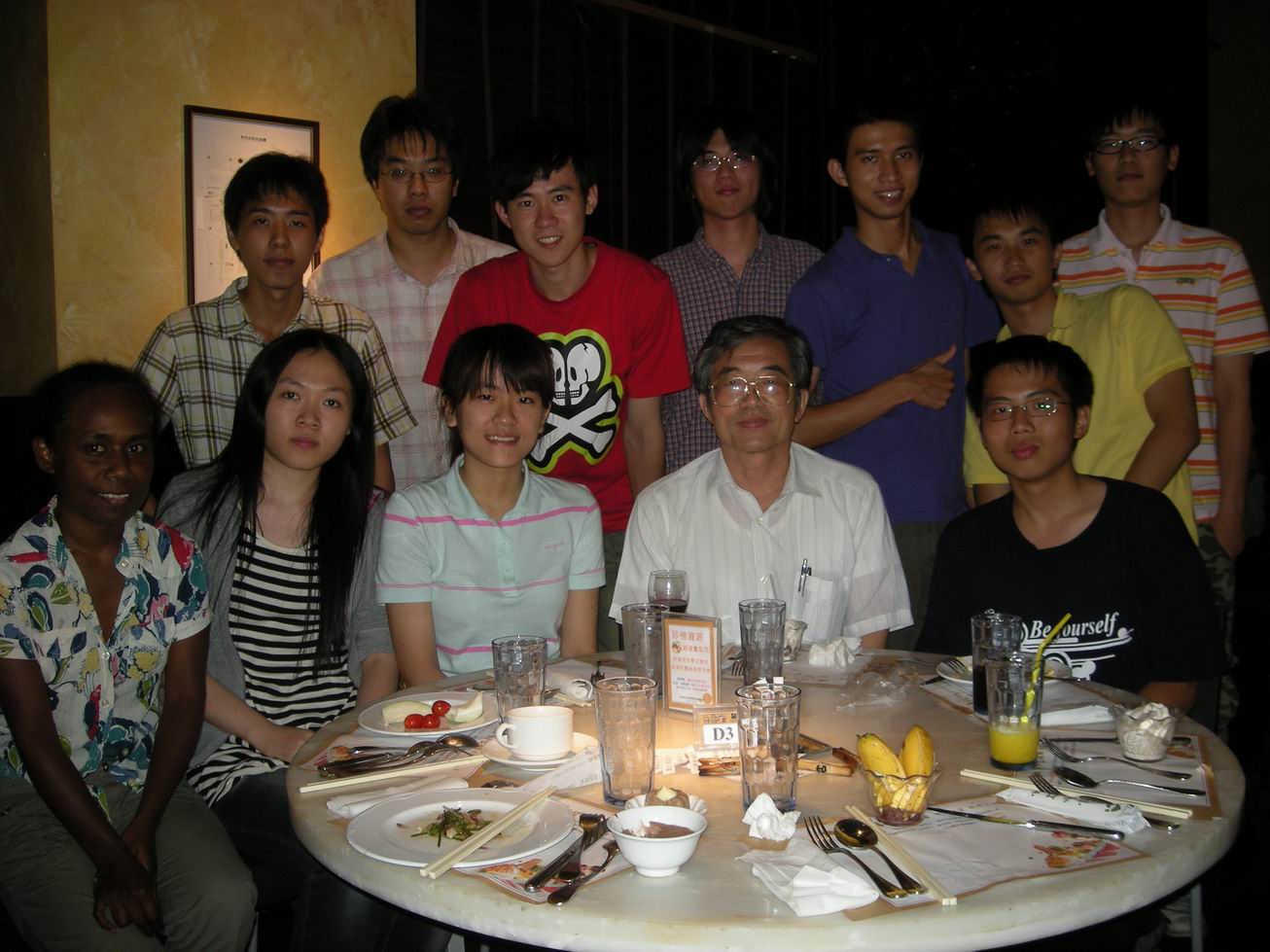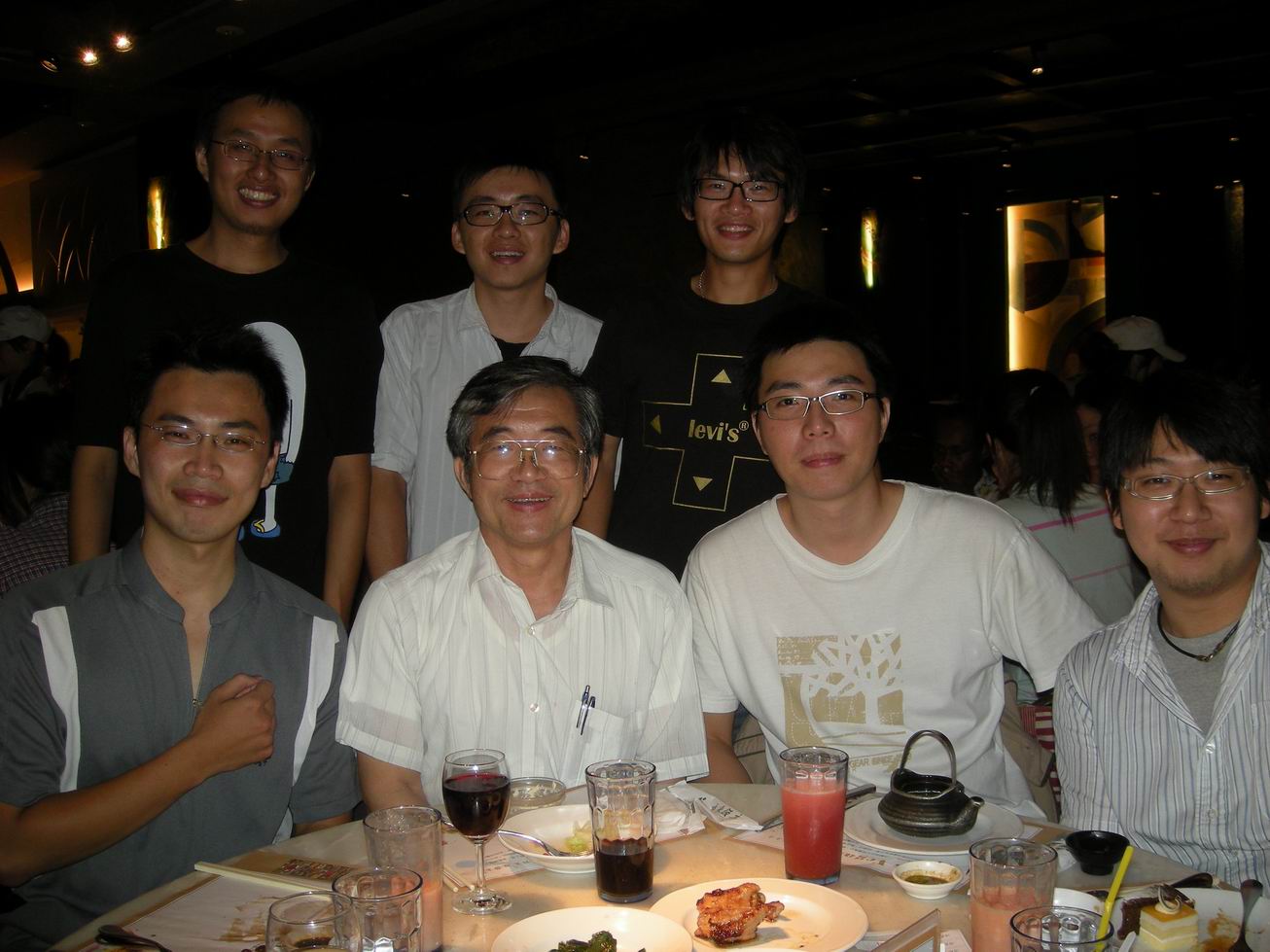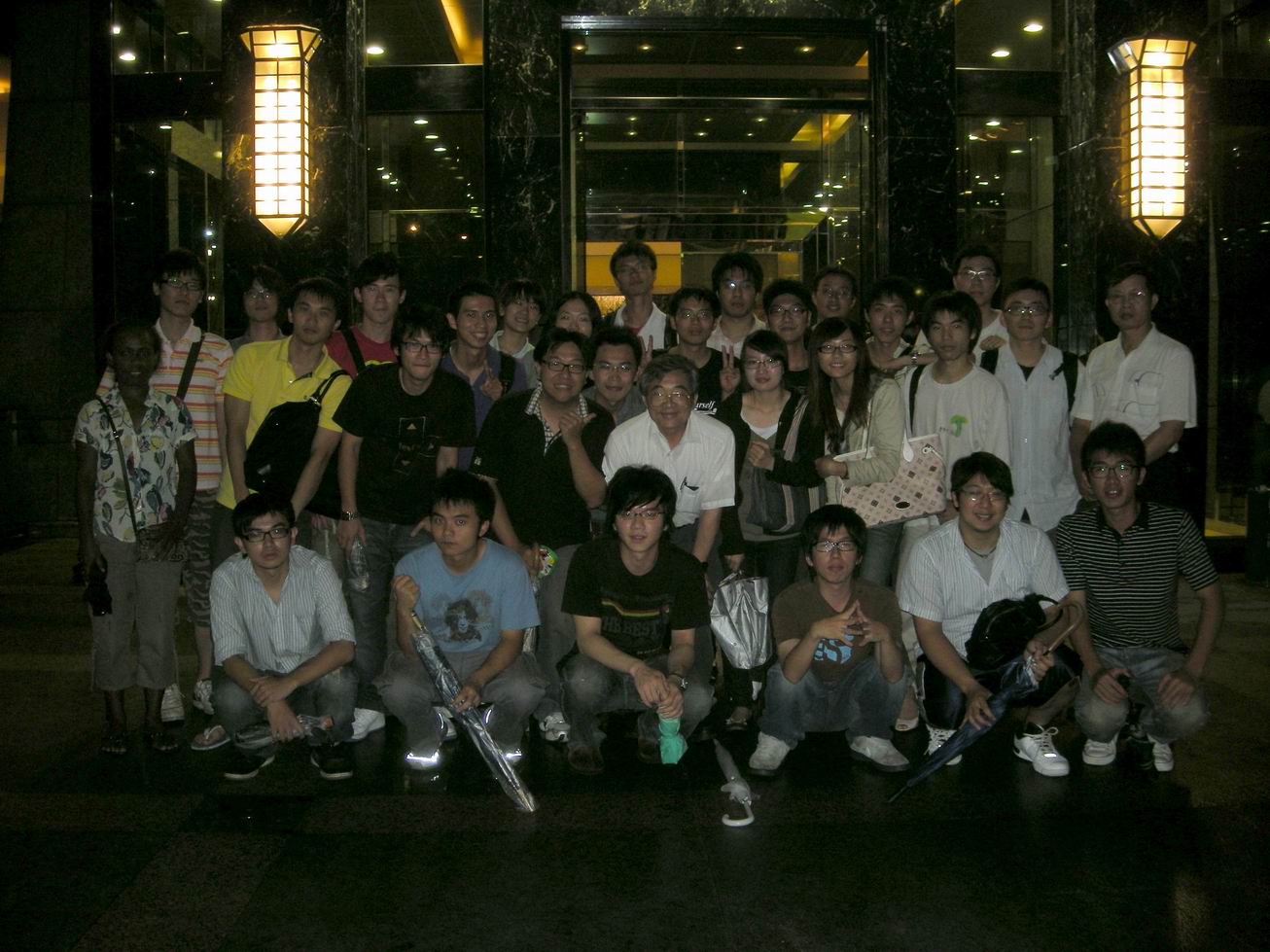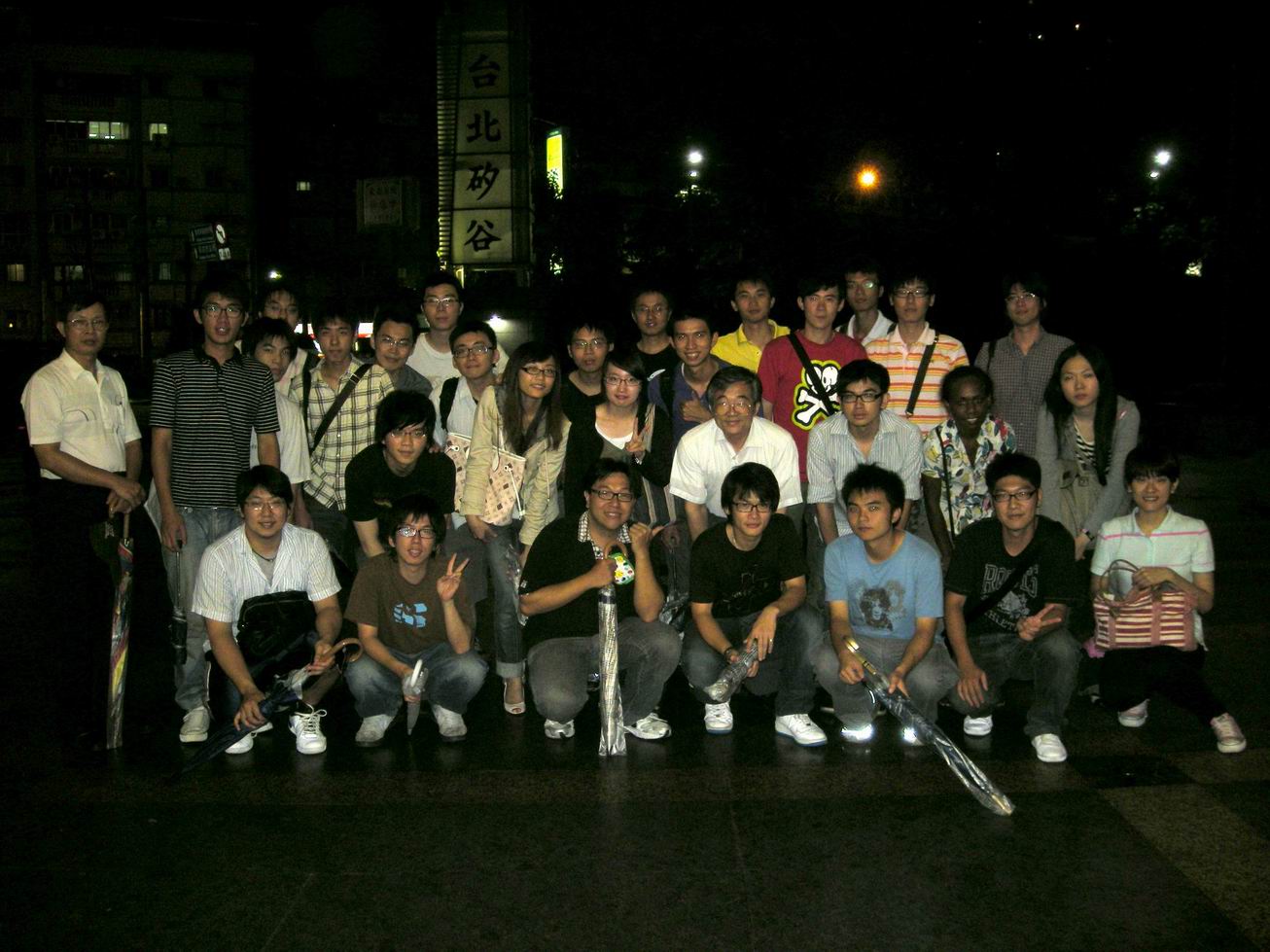 2009.06.11-導生宴-京彩飯店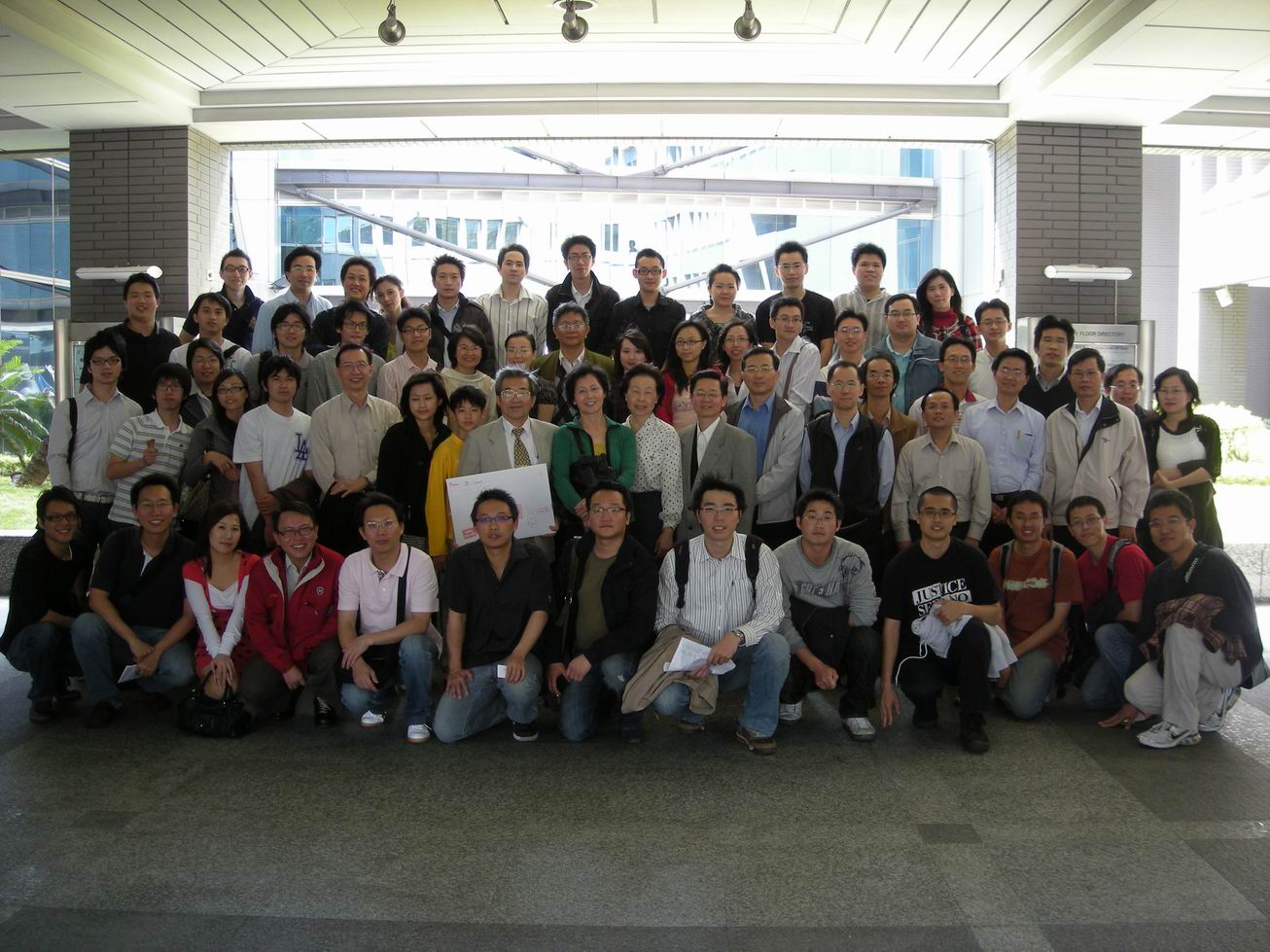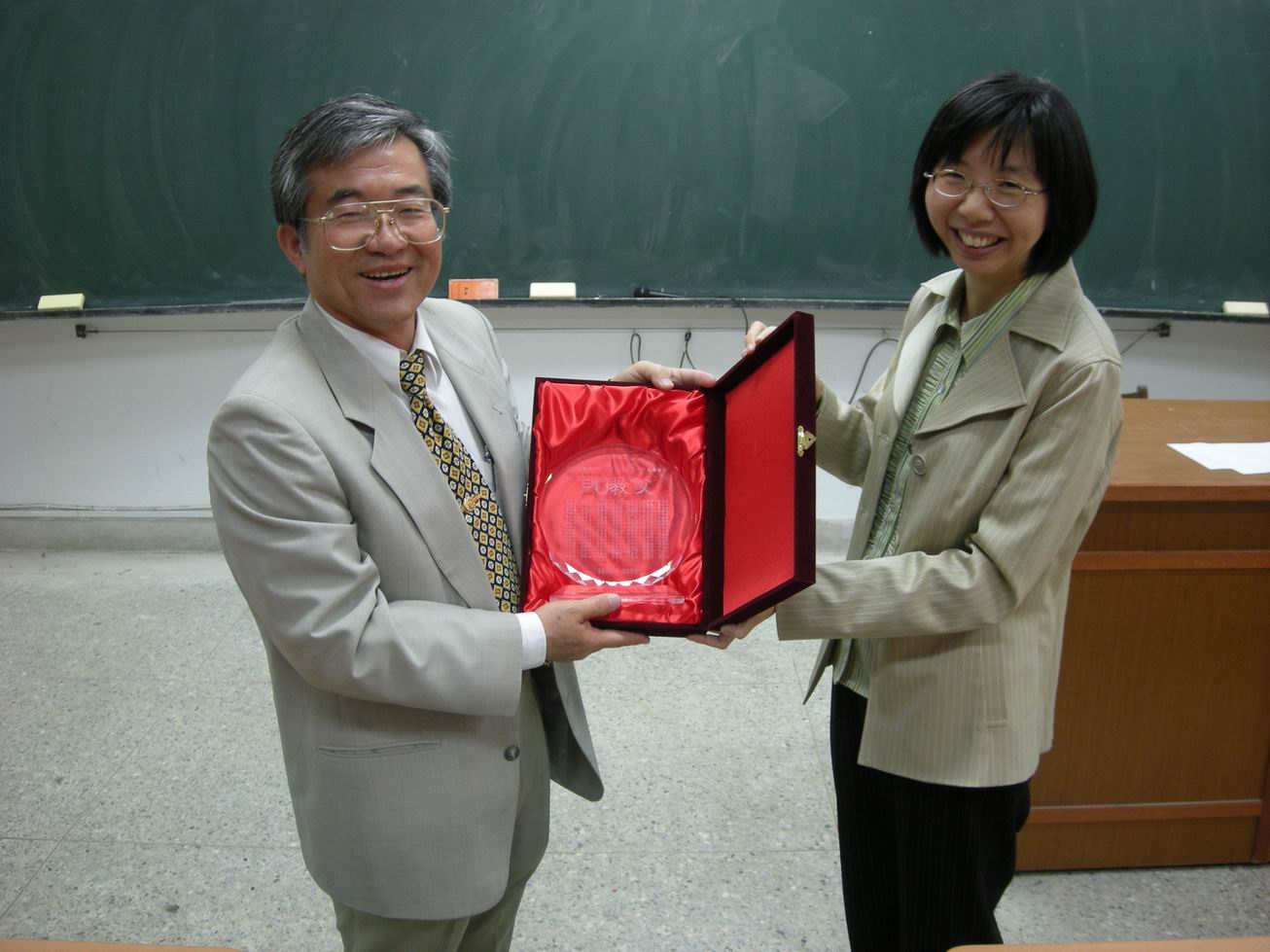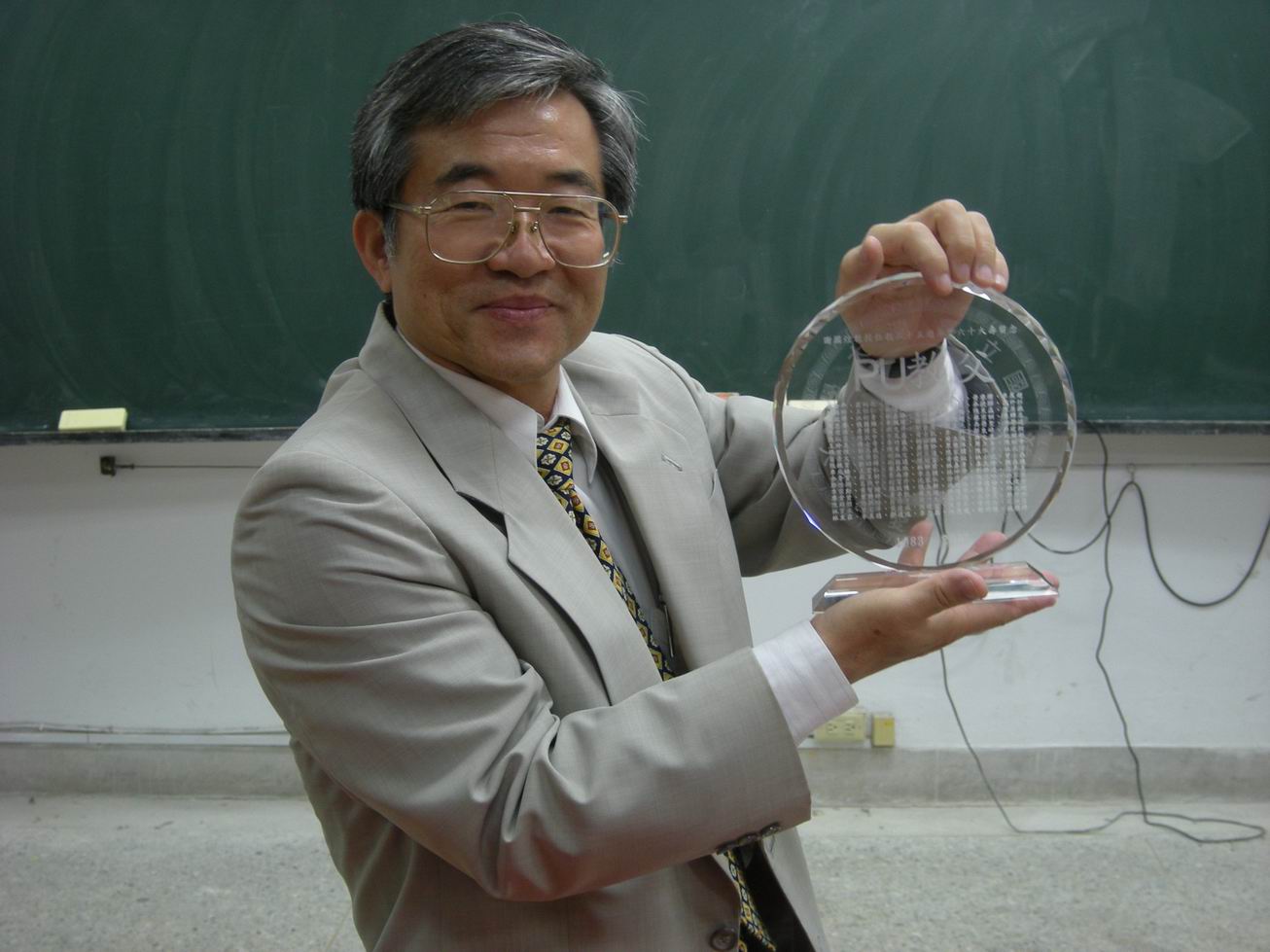 2009.04.11-謝國煌教授六十大壽暨任教二十五週年聚會-福華恬園餐廳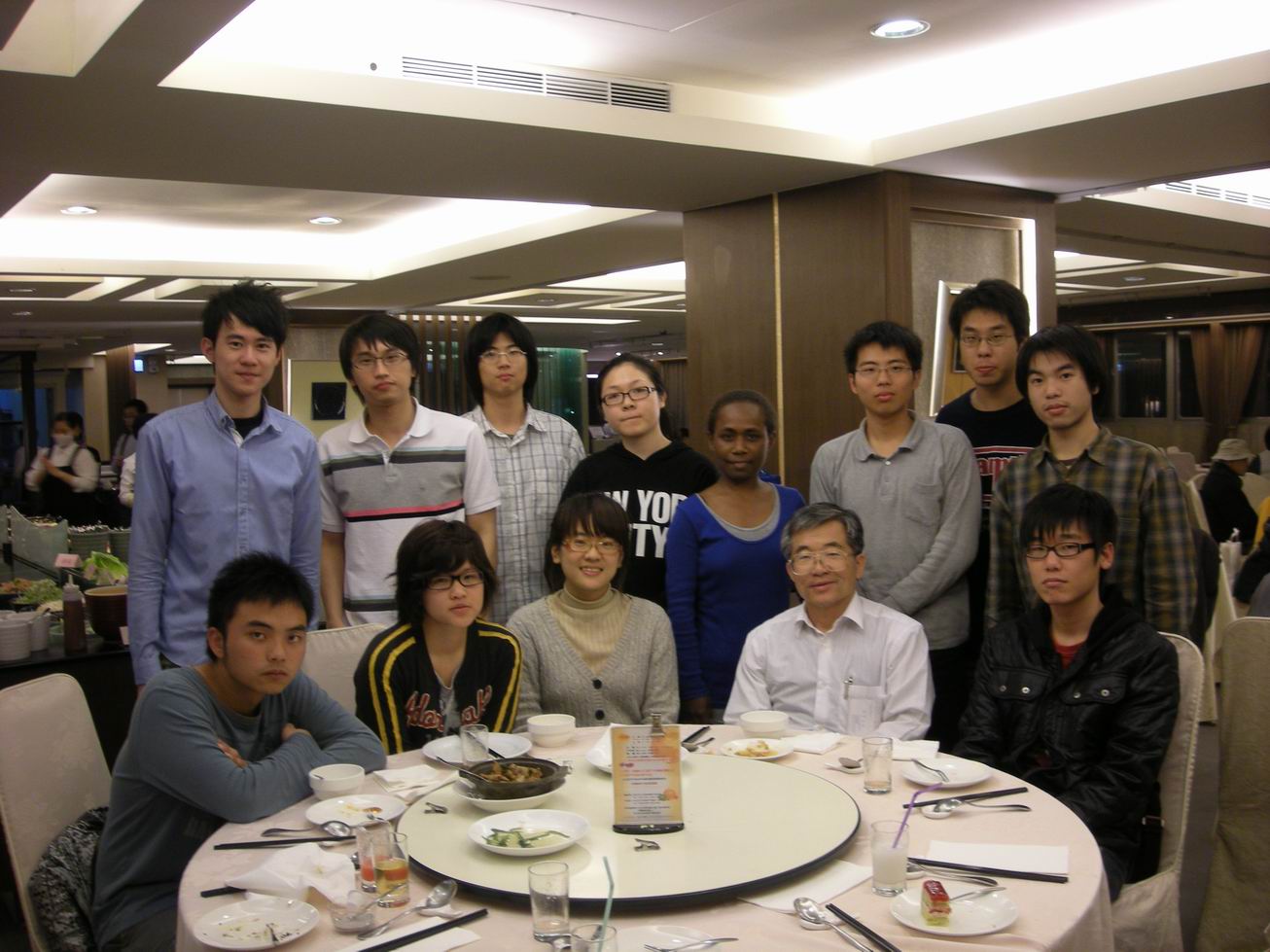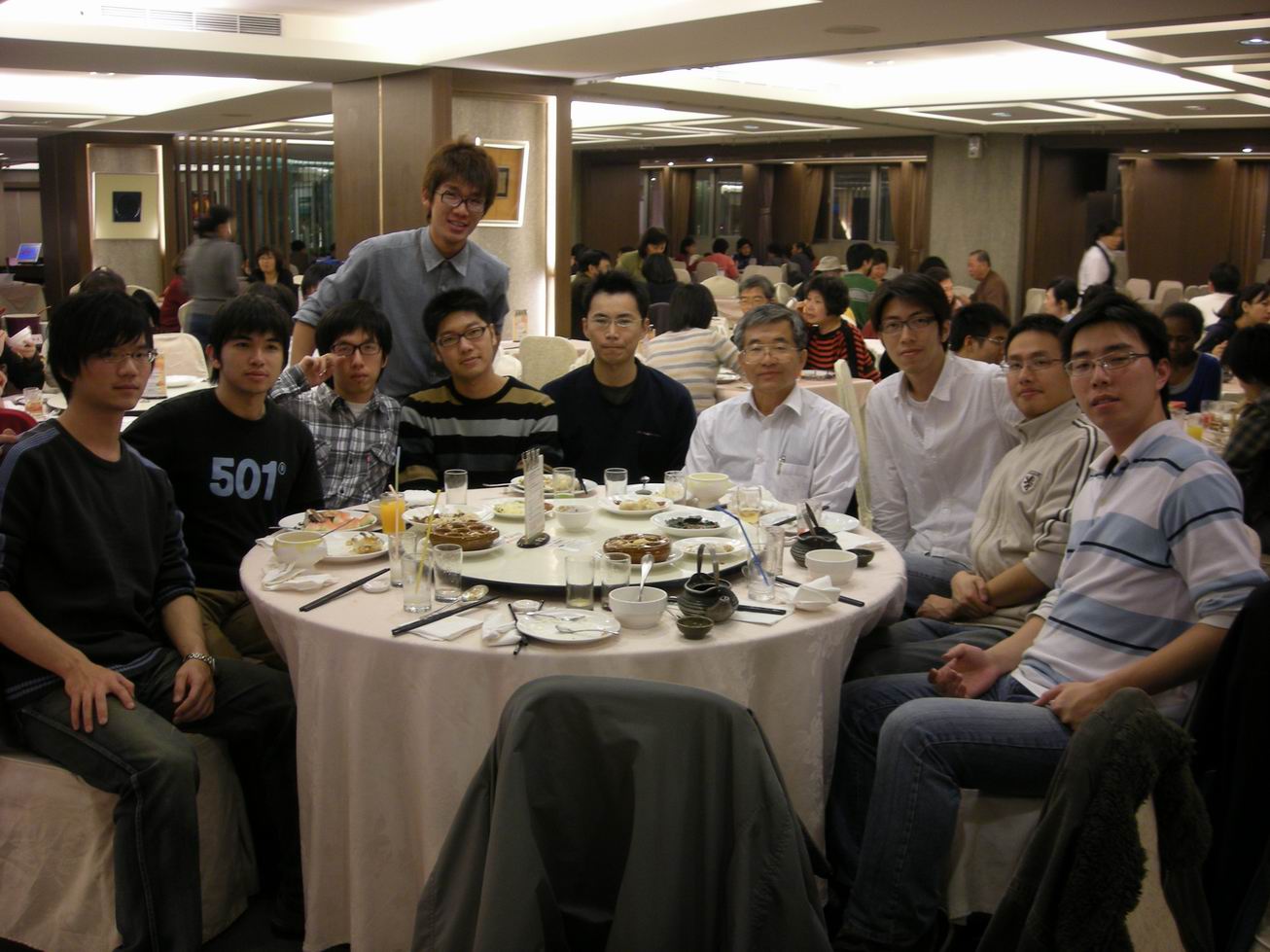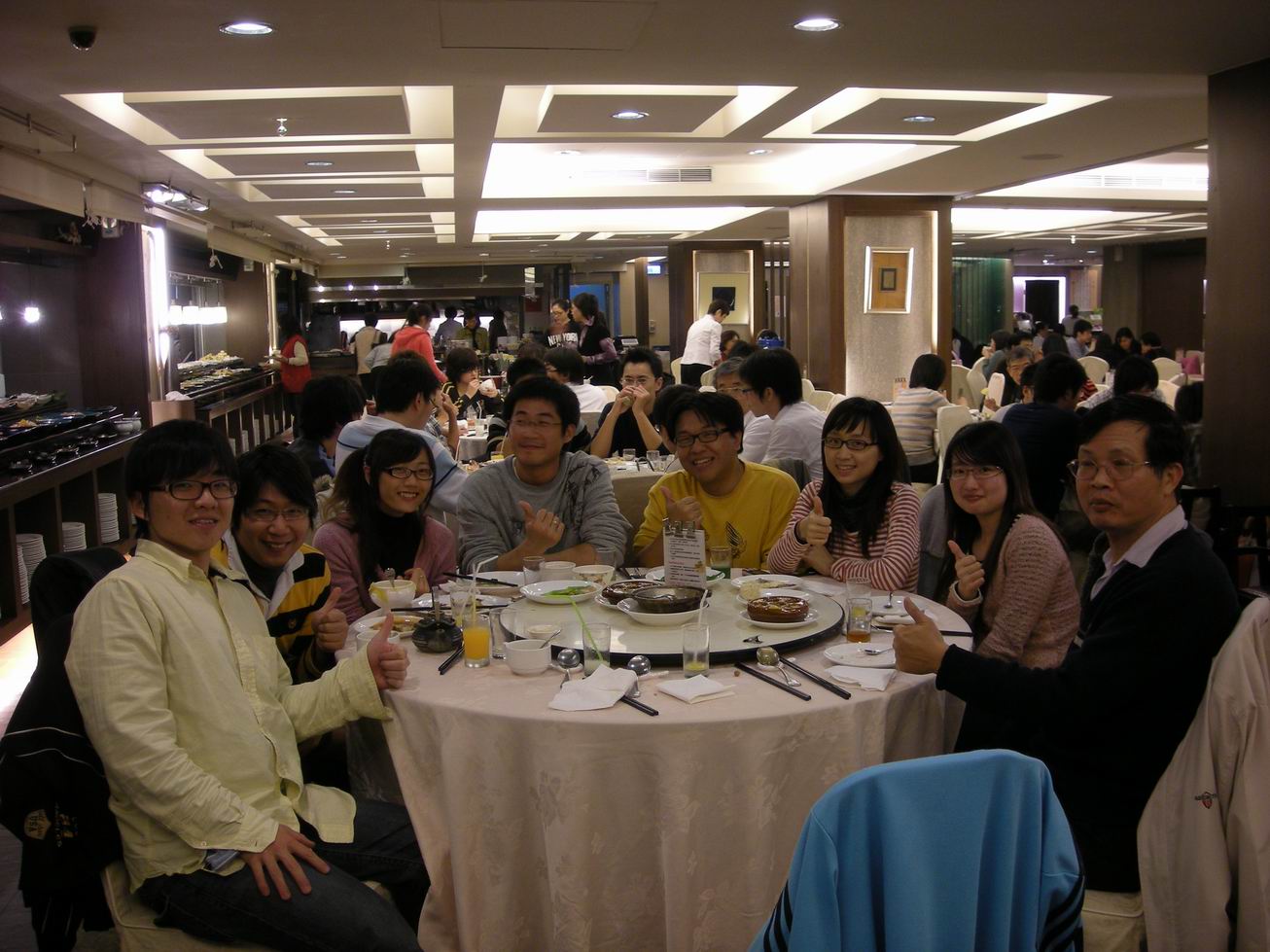 2009.03.11-導生宴-春天素食餐廳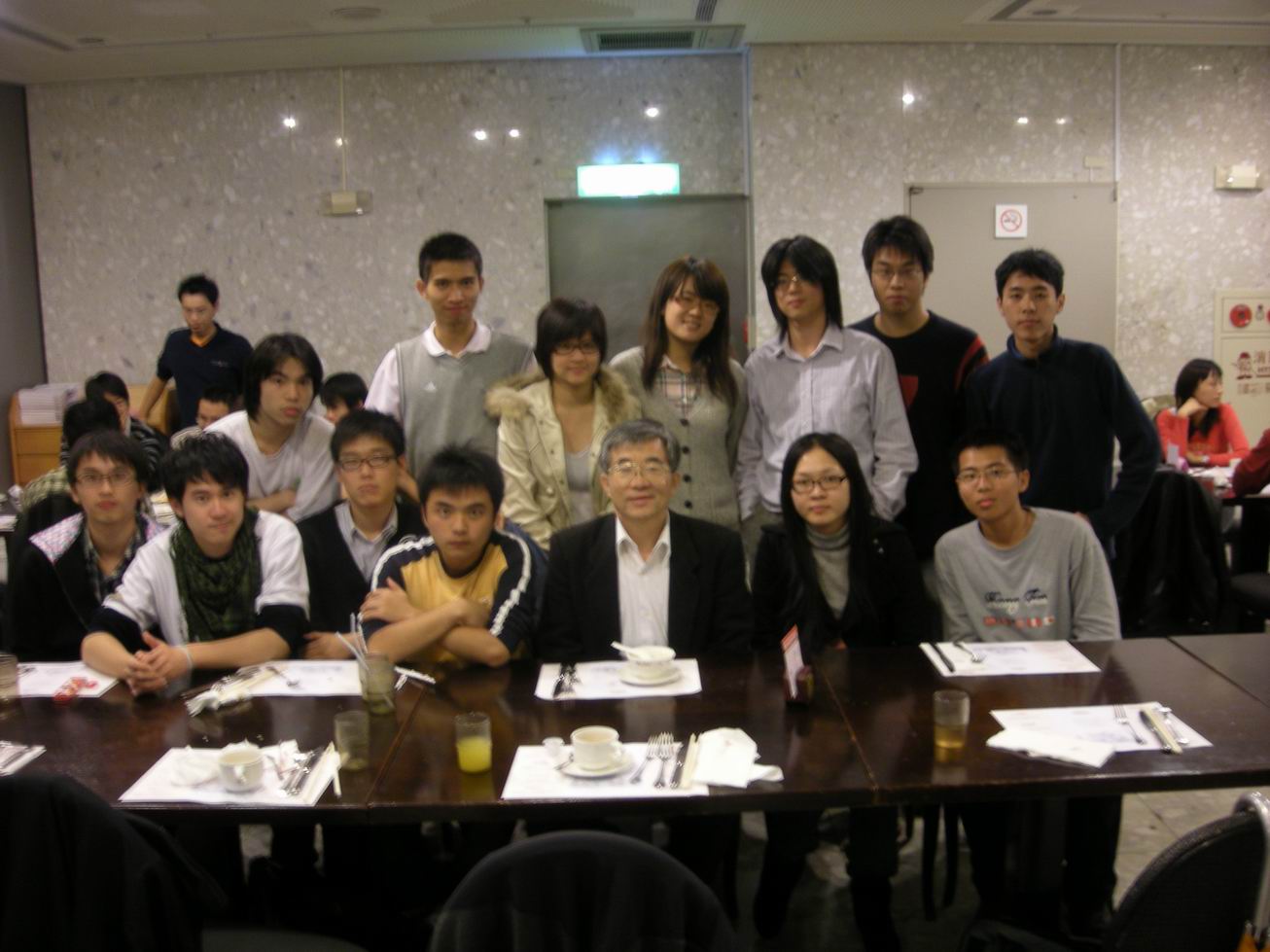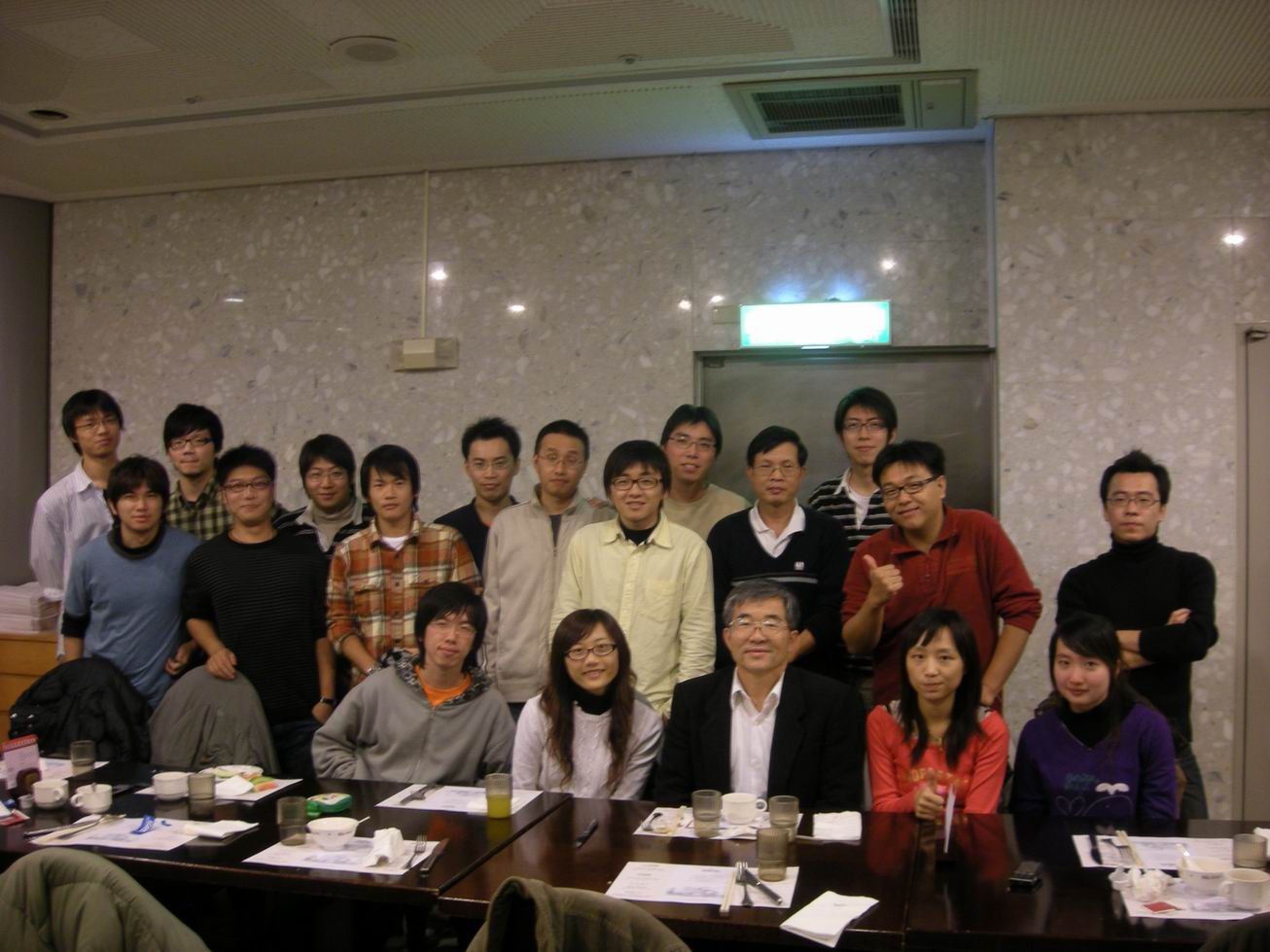 2008.12.29-導生宴-福華恬園餐廳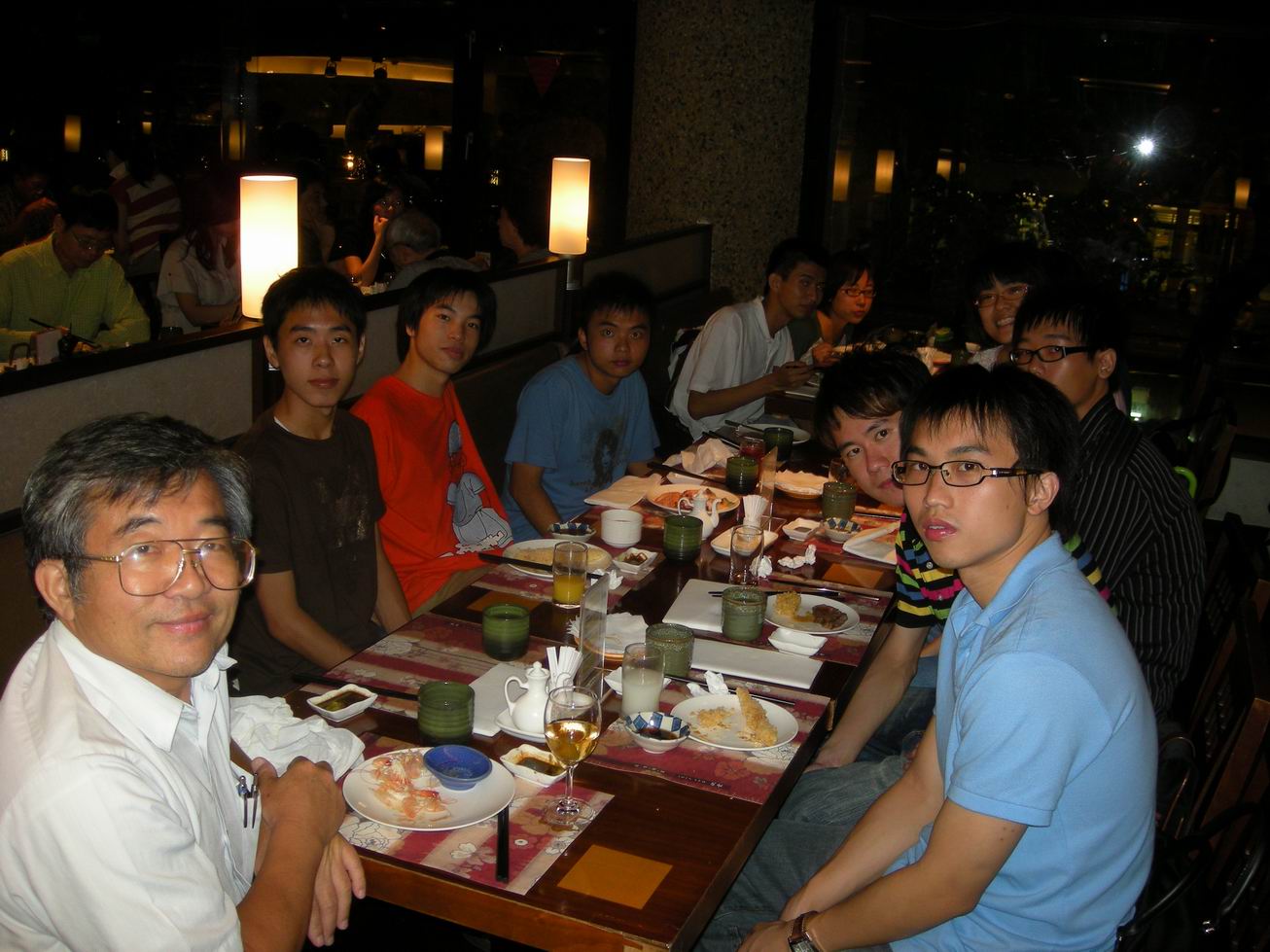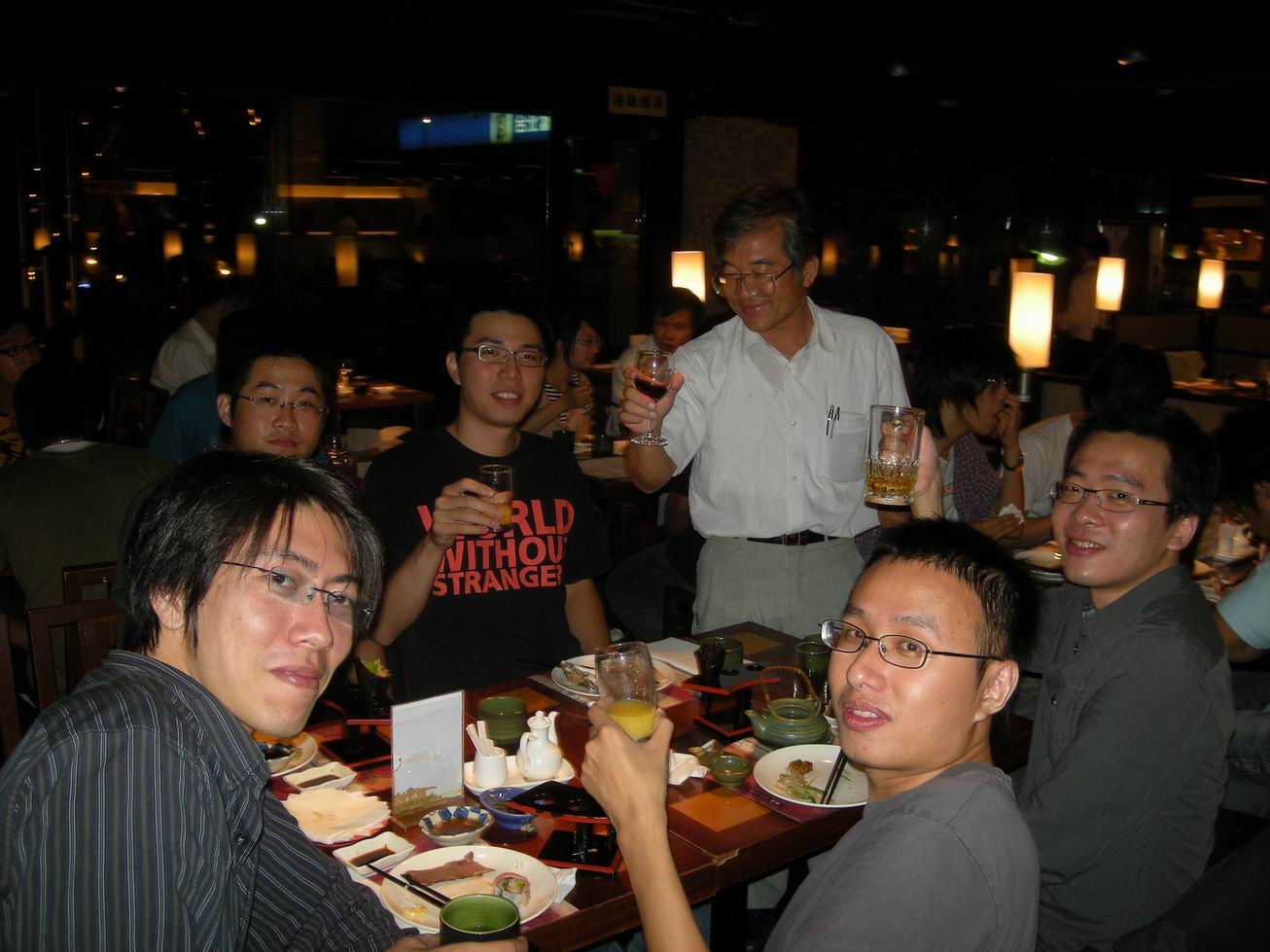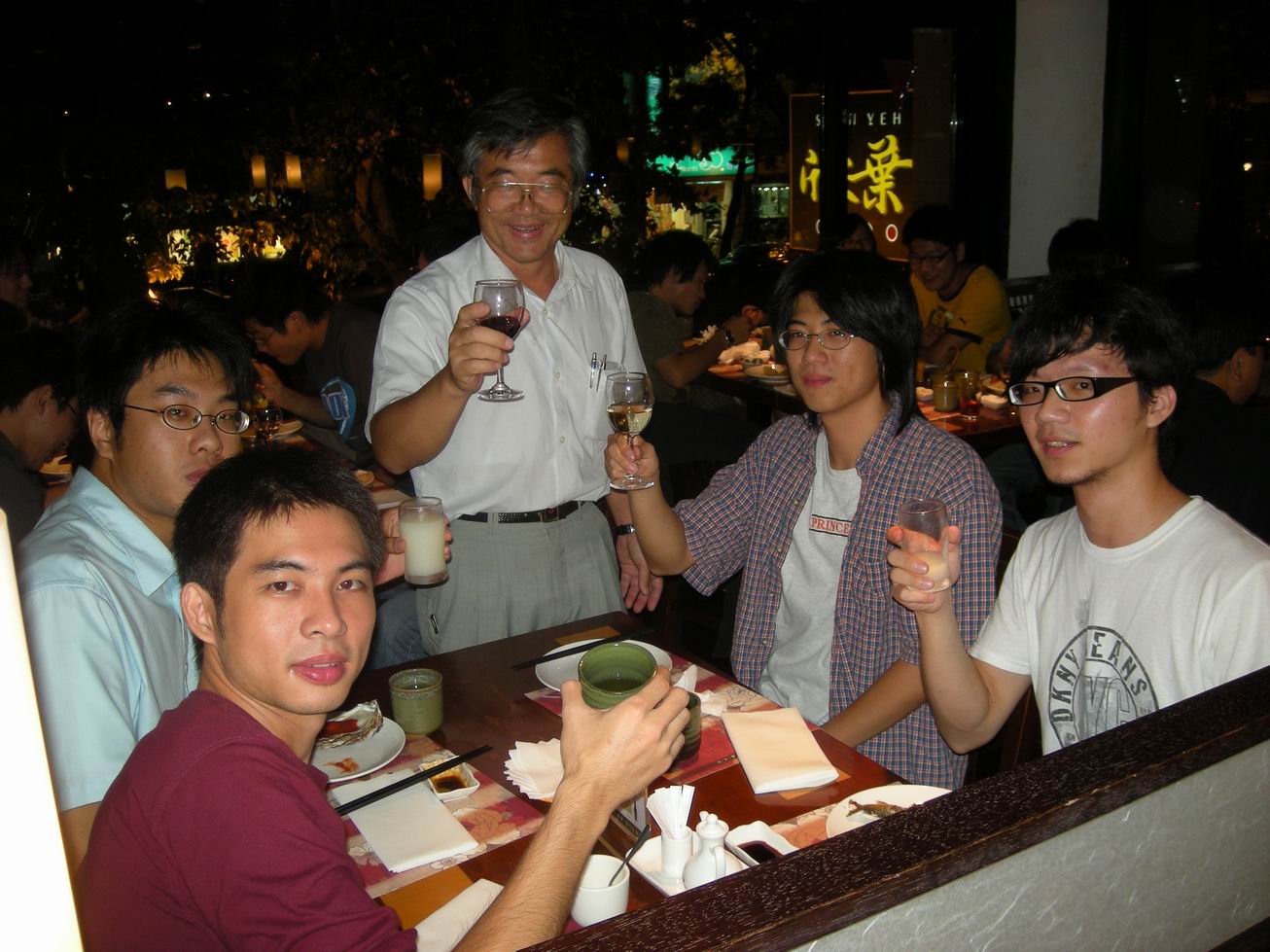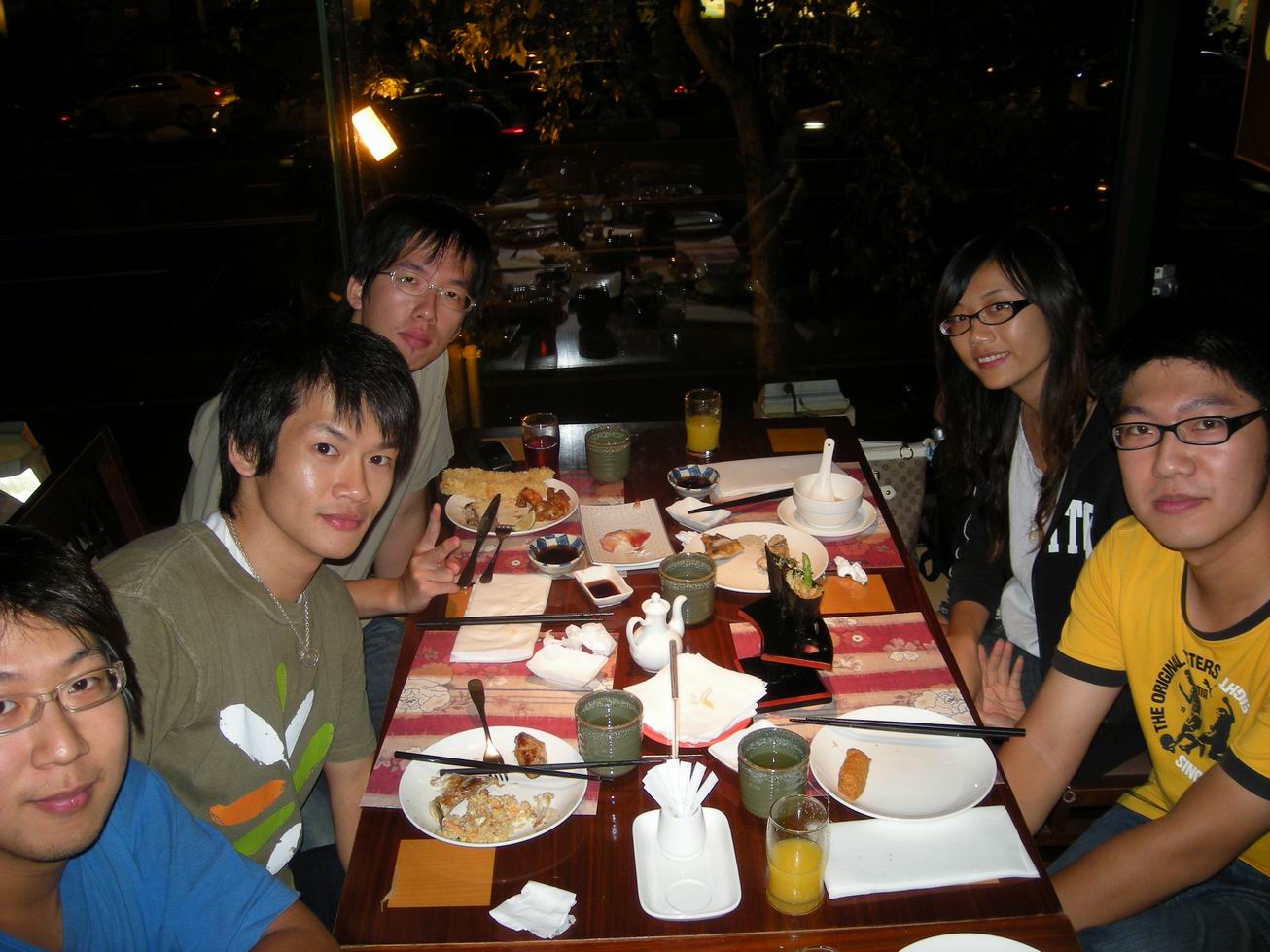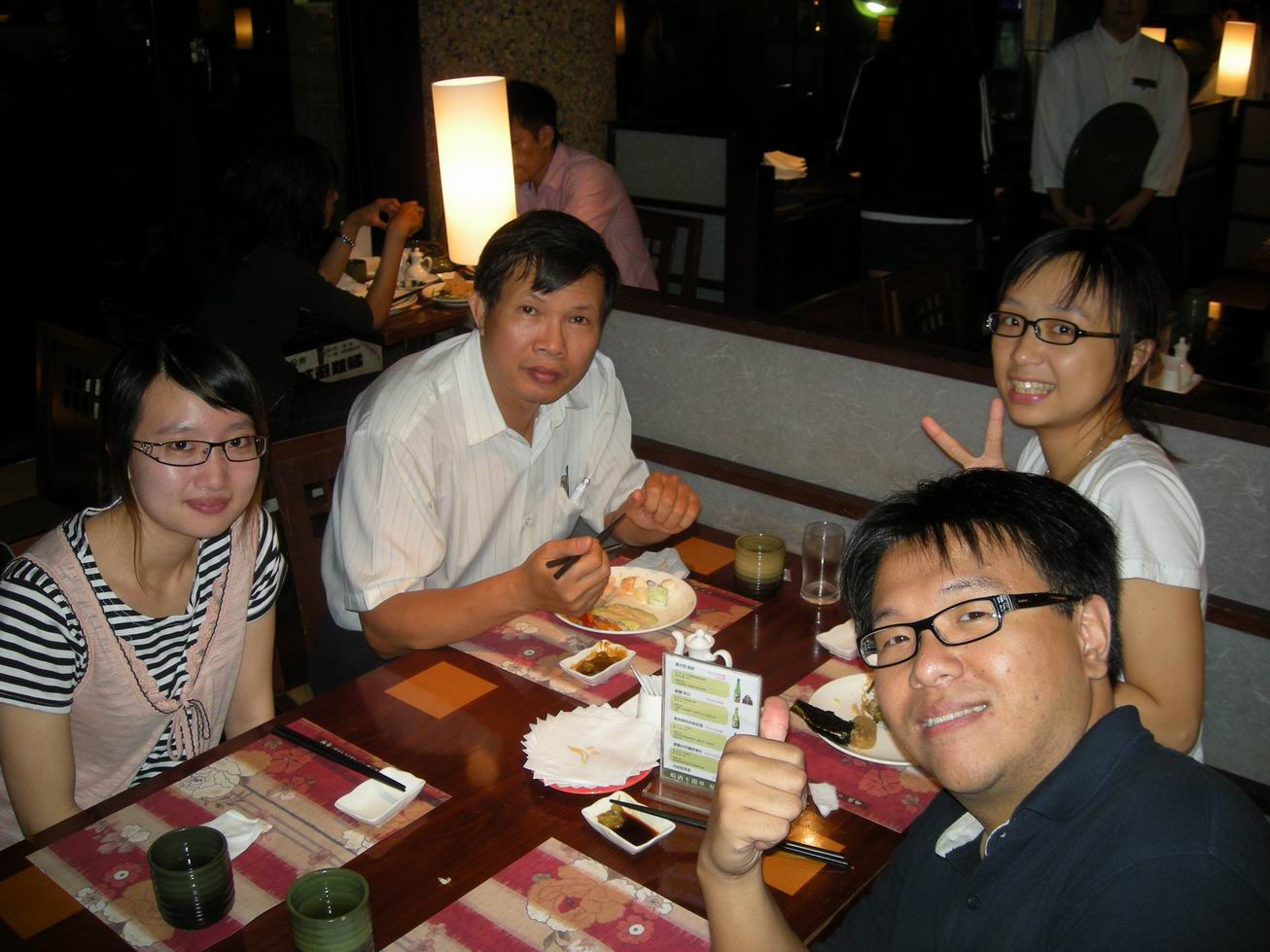 2008.10.17-導生宴-欣葉日式百匯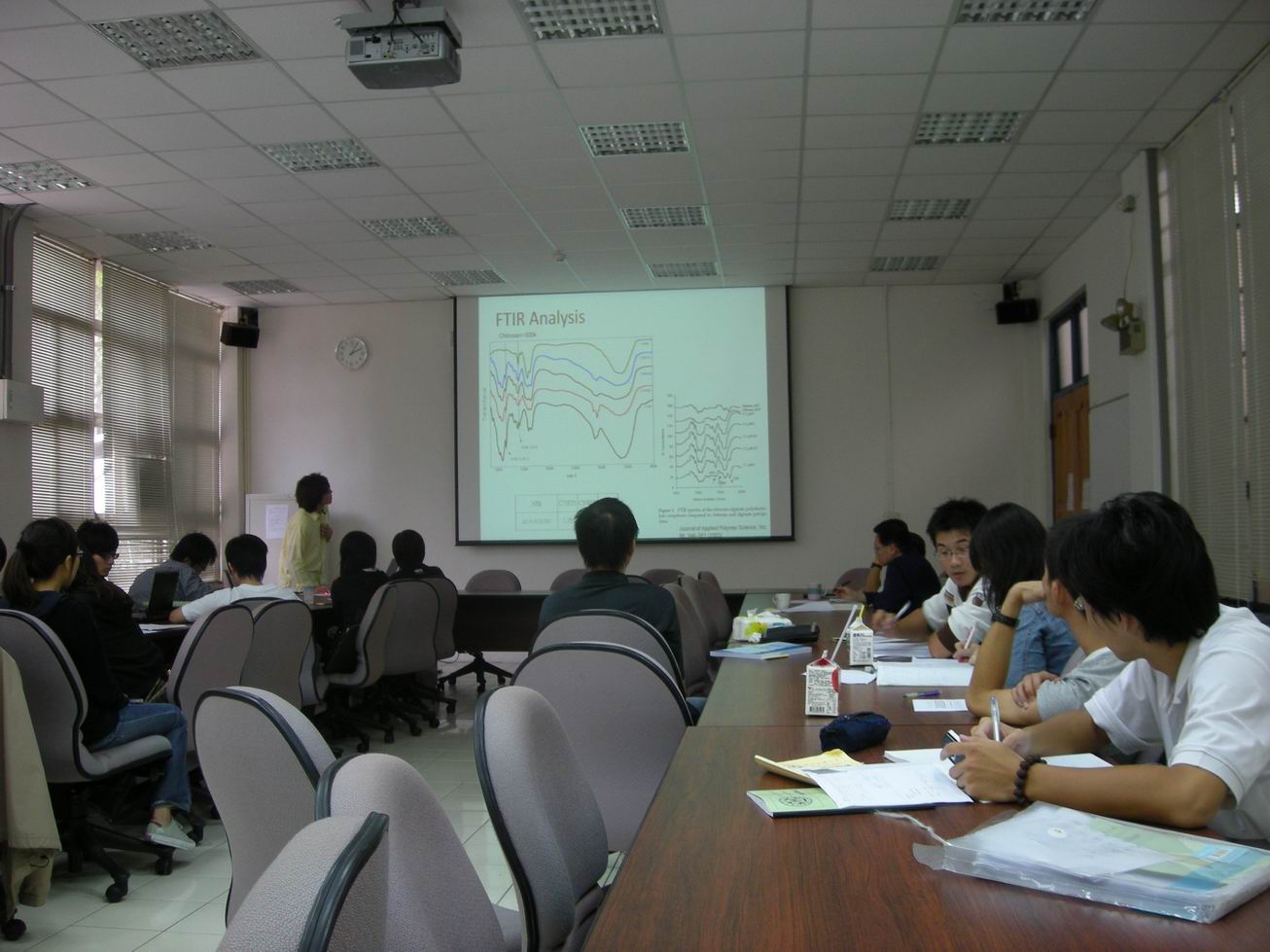 2008.10.02-Group Meeting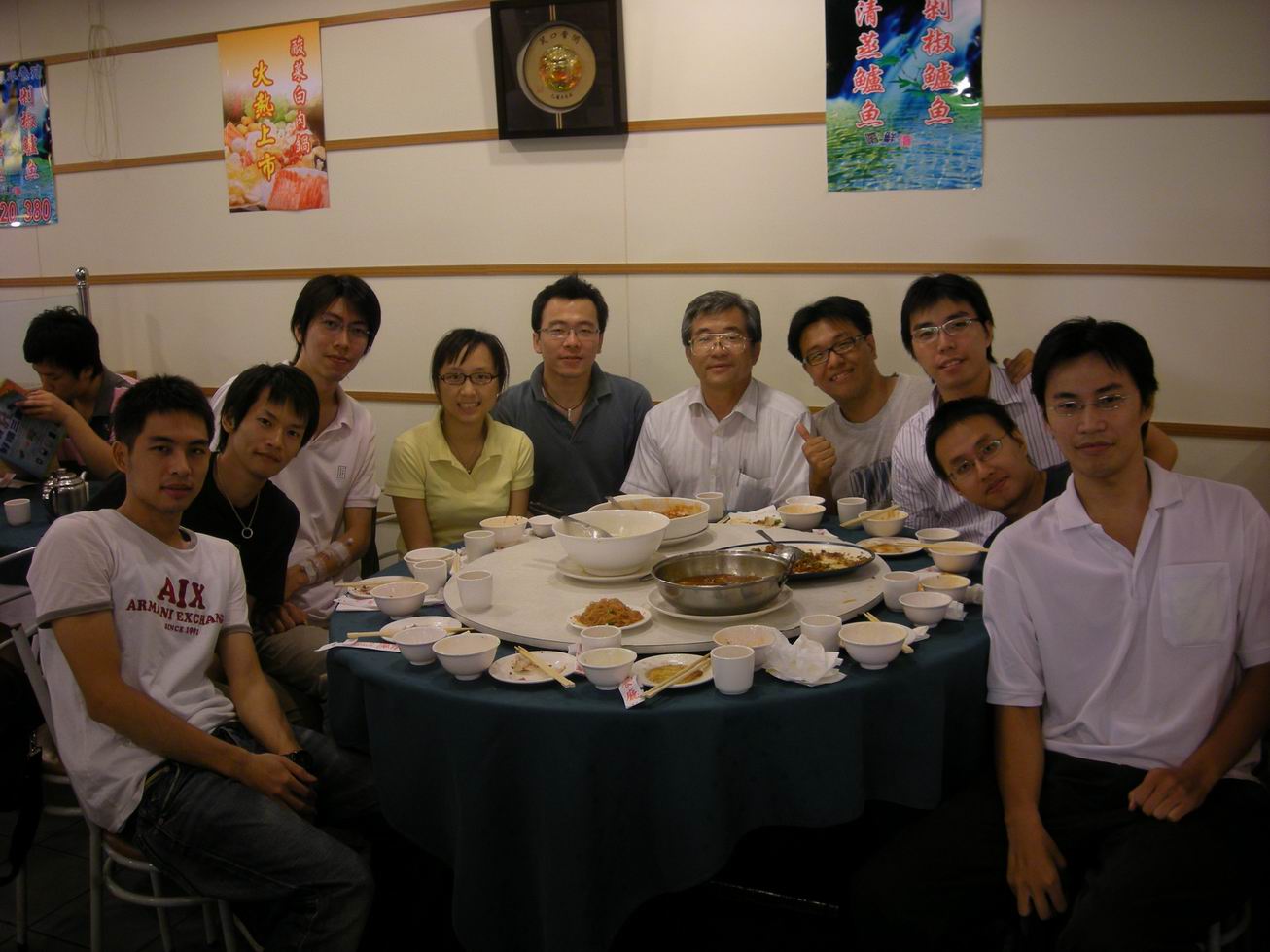 2008.09.25-慶祝教師節-謝師宴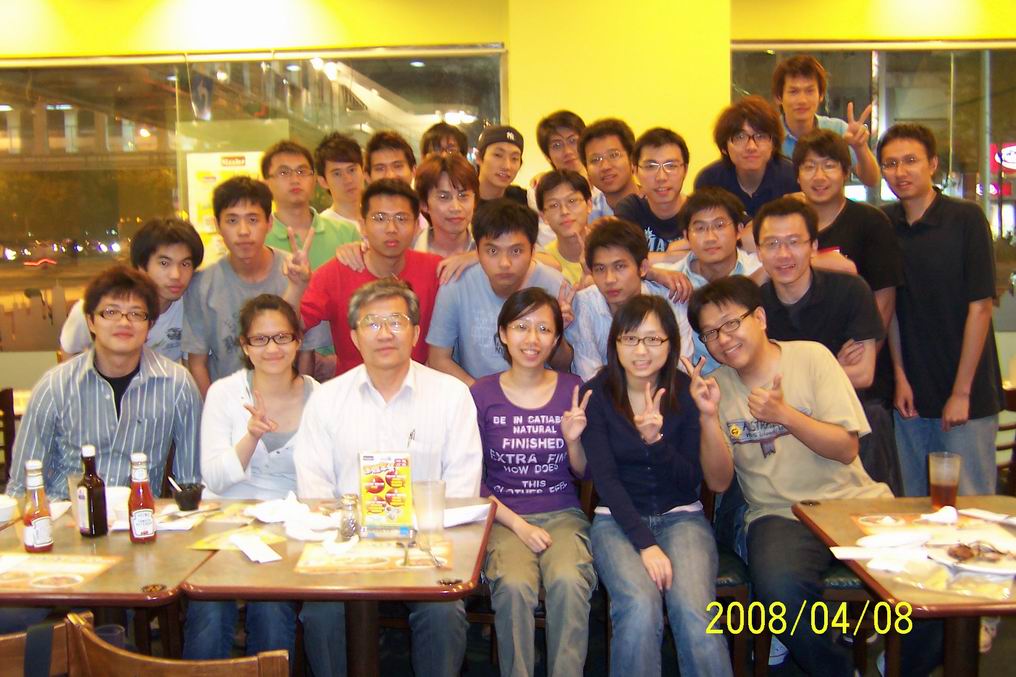 2008.04.08-實驗室聚餐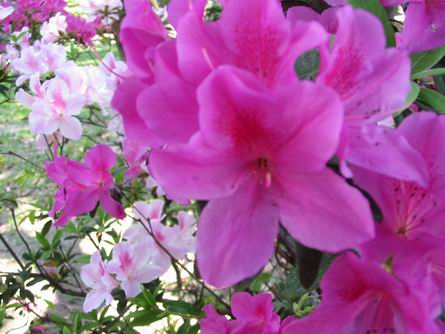 2008.03.08-臺大杜鵑花節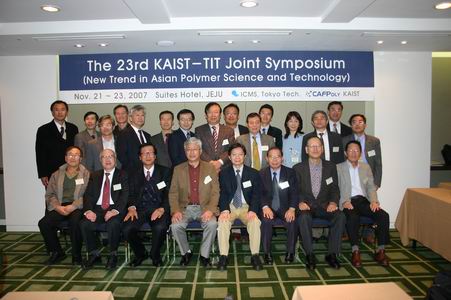 2007.11.21~11.24 The 23rd KAIST-TIT Joint Symposium(New Trend in Asian Polymer Science and Technology) in Jeju Korea
Kuo-Huang Hsieh, Cheng-Dar Liu, Sheng-Yen Wu, Shih-Yi Hung, De-Yu Shu,"Conducting MWNT/Polythiophene Derivatives Composites" (Invited speech)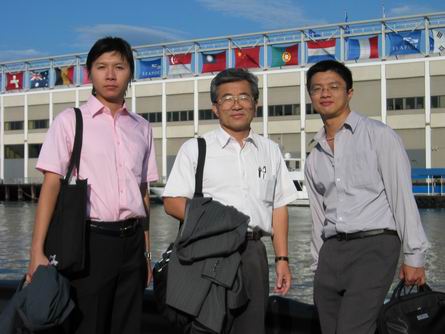 2007.08.19~08.23 234th ACS Meeting in Boston MA. U.S.A.
Shih-Jung Liu, Yau-Cha Chang, Chih-Yuan Chang, Sen-Yu Yang and Kuo-Huang Hsieh, Rapid Fabrication of Micro-Blocks onto Glass Substrates by Soft-Mold Roller Embossing"(Oral)
Cheng-Hsiu Ku, Chao-Hui Kuo, Man-Kit Leung and Kuo-Huang Hsieh, "New Polyurethanes with carbazole and OXD derivative as Hole-Transport Layer for Organic Light Emitting Diodes"(Oral)
Chao-Hui Kuo, Kun-Rung Lin, Wei-Kang Cheng, Kuo-Huang Hsieh,"Synthesis, Characterization, Optical and Electroluminescent Properties of Novel Fluorene-Acceptor Polyfluorene-based Copolymers/Polyblends and Their Application for Color Tunable Devices"(Oral)
Chih-Kai Huang, Chia-Hua Chan, Meng-Dan Jiang, Jen-Sung Hsu, Yen-Ling Tsai, Jin-Lin Han, Kuo-Huang Hsieh, 2007, "The Preparation of UV-curable Silver Paste Utilized to Make the EMI Shielding Films"(Oral)
K. Y. Chang, C. H. Chang, Y. H. Lin, C. P. Lin, C. C. Jiang and K. H. Hsieh, 2007,"A Novel Method to Prepare Osteoconductive-Osteoinductive Materials Composed of Chitosan and Recombinant Bone Morphogenetic Proteins-2"(Post)
S. P. Lin, J. H. Shen, J. L. Han, Y. L. Lee, J. T. Yeh, F. C. Chang and K. H. Hsieh, 2007,"Volume Shrinkages and Mechanical Properties of Various Fiber-Reinforced Hydroxyethyl Methacrylate-Polyurethane/Unsaturated Polyester Composites"(Post)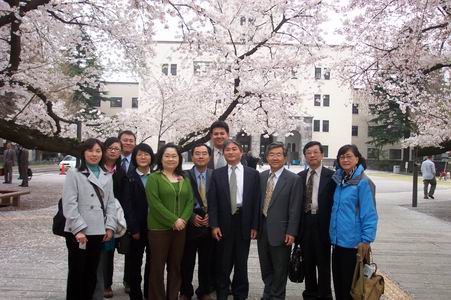 2007.04.02 International Symposium on Macromolecular Science between National Taiwan University and Tokyo Institute of Technology
Kuo-Huang Hsieh,"Application of Hole-transport Polyurethanes for Light-Emitting Diodes"(Invited speech)
Shih-Pin Lin, Jin-Lin Han, Kuo-Huang Hsieh,"Surface Modification of UHMWPE Fiber Reinforced Epoxy Composites"(Invited speech)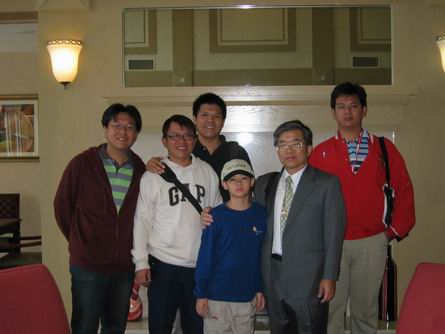 2006.09.10~09.14 232nd ACS Meeting in San Francisco CA. U.S.A.
Kuo-Huang Hsieh, Shih-Pin Lin, Jin-Lin Han, Jen-Taut Yeh, and Feng-Chih Chang,"Composites of UHMWPE Fiber Reinforced Polyurethane Modified Epoxy Resins"(Oral)
Shih-Pin Lin, Jin-Lin Han, Jen-Taut Yeh, Feng-Chih Chang, and Kuo-Huang Hsieh,"Surface Modification and Physical Properties of UHMWPE Fiber-Reinforced Epoxy Composite"(Post)
Y. H. Lin, N. K. Chou, C. H. Chang, S. S. Wang, S. H. Chu, and K. H. Hsieh,"Blood Compatibility of Fluoro-Diol-Containing Polyurethanes"(Post)
Chia-Yin Chen, Chih-Kai Huang, Shih-Pin Lin, Jin-Lin Han, Chun-Pin Lin, Chien-Liang Liu, and Kuo-Huang Hsieh,"Novel Multifunctional Methacrylate Monomers and Their Photocured Composites with Reduced Post Shrinkage"(Post)
K. H. Kuo, W. Y. Chiu, K. H. Hsieh, W. R. Chen and S. H. Chen,"Preparation of Resin black matrix (RBM) and their properties study"(Post)
Chih-Kai Huang, Chia-Hua Chan, Chia-Yin Chen, Shih-Pin Lin, and Kuo-Huang Hsieh,"Simple Route to Fabricate 2-D and 3-D Photonic Crystals and its Inverse Structure"(Post)
Chih-Kai Huang, Fu-Sheng Ko, Shih-Pin Lin, Chia-Yin Chen, Chia-Hua Chan, Yen-Ling Tsai, Meng-Dan Jiang, Jen-Sung Hsu, and Kuo-Huang Hsieh,"The Fabrication of Ag@SiO2 Microspheres Utilized the In-situ Reduction of Silver Ions on Silica Surface"(Post)