On March 19, NTU Racing unveiled its latest design, Epsilon 3, the next-generation self-developed race car. This fully electric race car was created from scratch by volunteers of different departments. The students sought sponsors, designed the logo, built the vehicle, and launched the marketing campaign all by themselves. Everyone worked together to maximize their strengths and integrate the knowledge they learned in class into this real-life project. The current and former members of NTU Racing, instructors, and sponsors all participated in the product launch event to behold this incredible design.
Epsilon 3 weighs 240 kilograms, including the 80-kilogram battery. The cost of the materials exceeded TWD 1 million, while the operating cost was over TWD 2 million. The cockpit has been redesigned for the driver's comfort, and the spoiler is processed from purchased materials to increase the car's structural strength. Its maximum speed is nearly 100 kilometers per hour.
NTU Racing members are mostly from the Department of Mechanical Engineering, while the others are from the Department of Electrical Engineering, the Department of Material Science and Engineering, and the Department of Law. At the product launch event, President Chung-Ming Kuan remarked that he was impressed with their cross-disciplinary collaboration. The students with different academic backgrounds exchanged ideas in brainstorming sessions and finally made this amazing achievement, a realization of the spirit advocated by NTU. The University encourages students to step out of the classroom and participate in real-life projects, play to their strengths, and work in perfect harmony with people with different areas of expertise.
NTU Racing will soon showcase their fourth-generation electric racing car, Epsilon 4. They will premier this latest design at the Formula SAE Australasia competition in Australia during December 8 to 11, 2022. This will be the team's first travel abroad since the pandemic broke out in early 2020. It will also be the team's first entry in an Australian race. At present, the team members are devotedly making preparations for the competition. We sincerely hope NTU Racing will shine in the Australia competition and demonstrate to the world the R&D capabilities of students from Taiwan.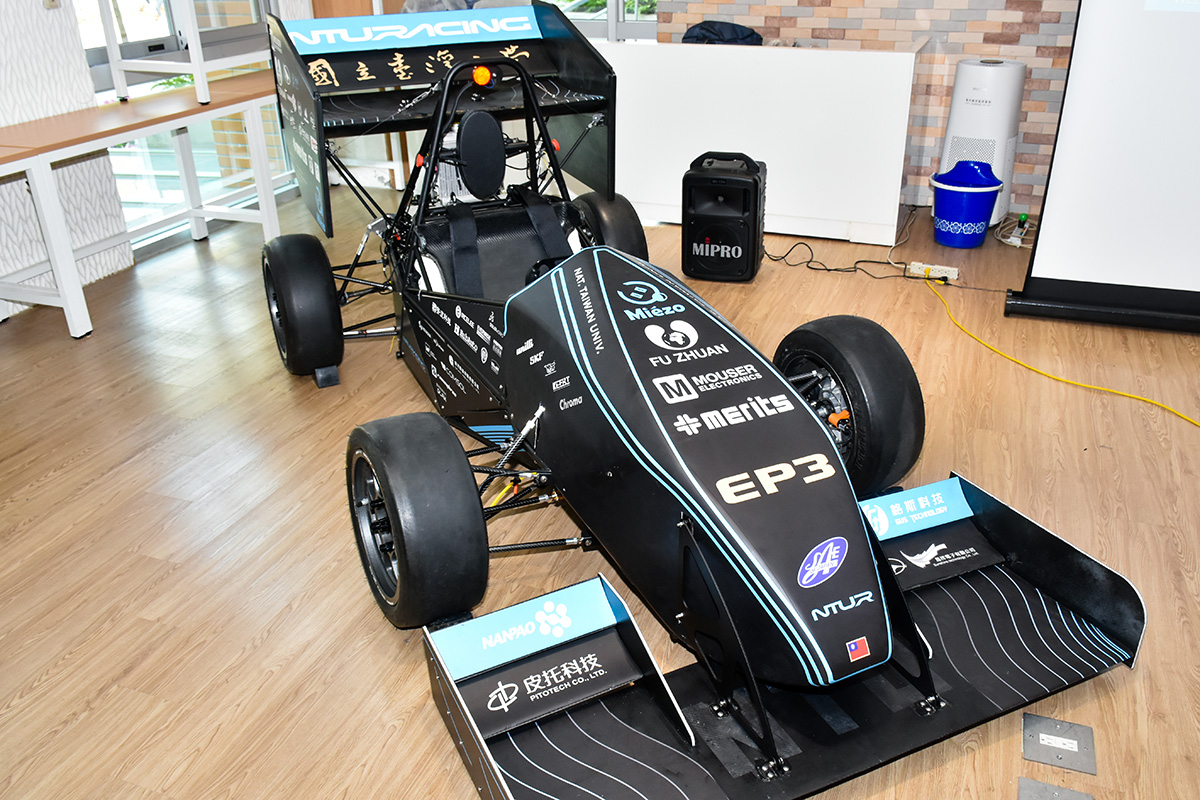 Epsilon 3, the next-generation self-developed race car by NTU Racing.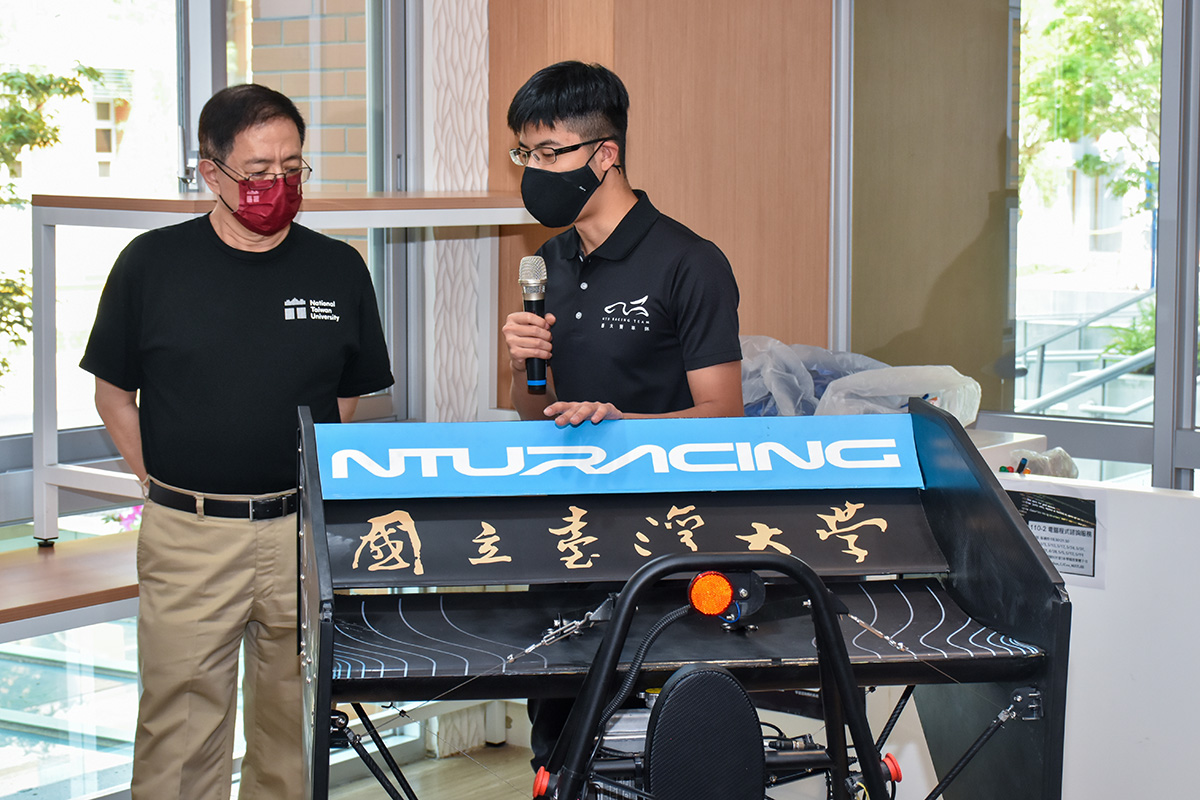 President Chung-Ming Kuan attends the launch event of NTU Racing's new race car.