On March 29, the Office of International Affairs (OIA) at NTU hosted an orientation and campus tour to officially welcome students from the Johns Hopkins School of Advanced International Studies (SAIS). During the student orientation, Hailey McGleam, a student of SAIS and recipient of the Boren Fellowship, introduced the variety of student club activities and other things they should experience at NTU.
SAIS provides opportunities for students to study international relations while cultivating their cultural and linguistic proficiency, to prepare them as future leaders. SAIS enjoys a close relationship with Taiwan, with distinguished alumni working at the American Chamber of Commerce in Taiwan, Taipei City Government, Fulbright Taiwan, and Taiwan NextGen Foundation. Ed Dunn, the spokesperson of the American Institute in Taiwan, also graduated from SAIS.
By living in a Mandarin-speaking environment with the abundant learning resources and generous support provided by NTU, the SAIS students will be able to develop a deeper understanding of the society and culture in Taiwan. The students' experiences at NTU will be a solid foundation for them as they explore their major fields from different perspectives and take a step closer to their professional goals. Through this meaningful collaboration between Johns Hopkins SAIS and NTU, the door will remain open for students to explore possibilities abroad and the relationship between the two academic institutions will become ever stronger.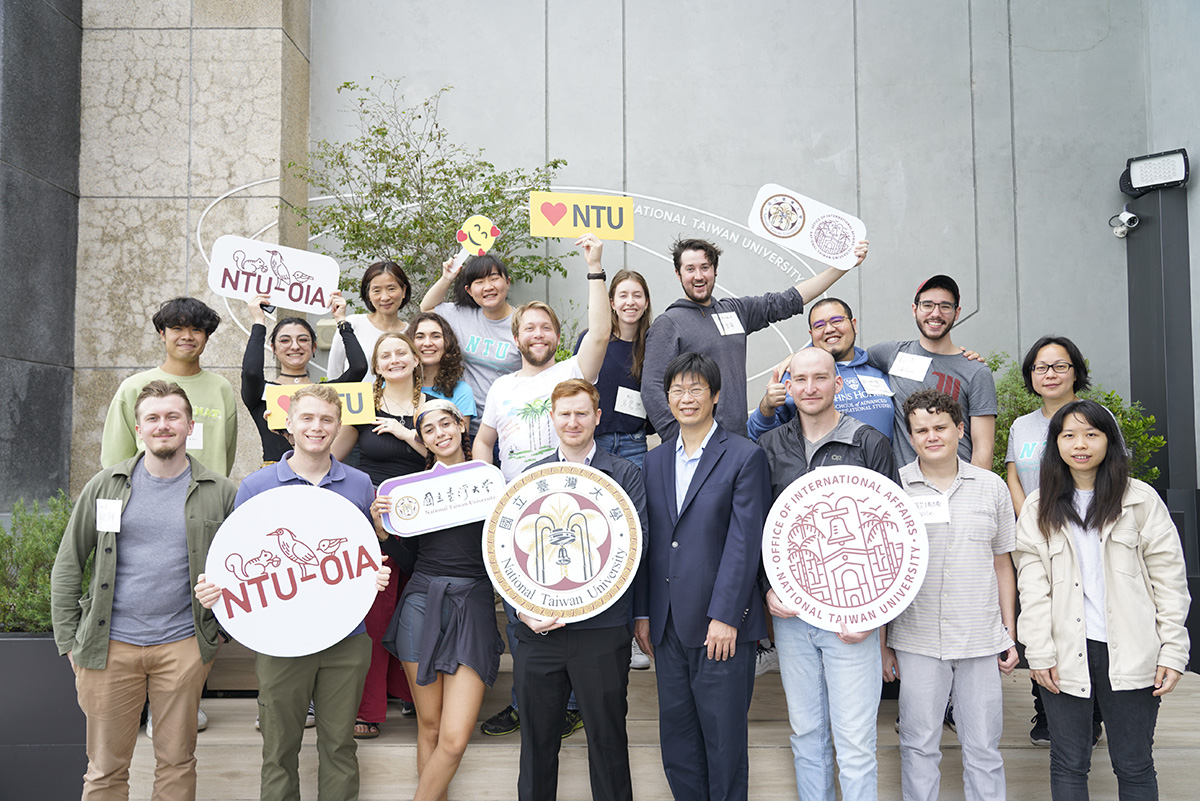 Group photo of students from Johns Hopkins University School of Advanced International Studies.