In the spring of 2022, 10 undergraduate and graduate students of the NTU College of Law attended the three-week Global Vantage Law and Society Exchange Workshop 2022, together with students from Kyushu University (Japan), Pusan National University (Korea), and Chulalongkorn University (Thailand). Due to the pandemic, the workshop was hosted online. The participants were divided into 10 groups to discuss and address five topics of vital importance in contemporary society: Freedom of Expression and the Press, Hate Speech, Gender Equality, Poverty, and Refugees & Migrants.
The first week of the three-week workshop featured lectures on the five topics and human rights education in Japan given by two professors at Kyushu University. During the second week, participants from the different countries held cultural exchanges and discussions. Also, each group gave presentations to other groups that were working on the same topic. And, during the final week, each group gave presentations to other groups that were working on different topics.
In addition to holding discussions on the policies and laws of the different countries, the workshop also required the participants to work together in collecting information and making PowerPoint presentations. Each group had just one week to decide how to address the topic and outline the structure and content of the presentation. Working together meant engaging in cross-lingual and cross-cultural communications, as well as overcoming the difficulties presented by being situated in three different time zones.
Although the three-week process was fraught with challenges and hardships, the participants not only gained valuable knowledge and insights from the workshop but also formed friendships with students in the other countries. The Workshop organizers sincerely hope that this bridge of knowledge and friendship will continue to be built and become more solid.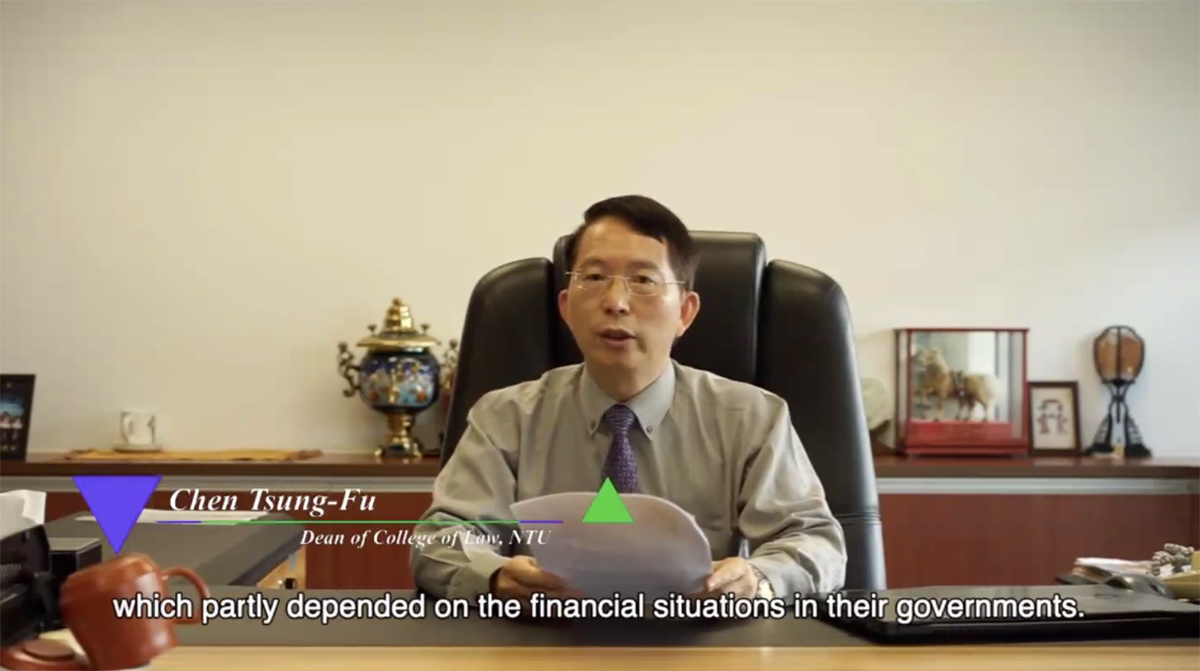 Dr. Tsung-Fu Chen, Dean at the NTU College of Law.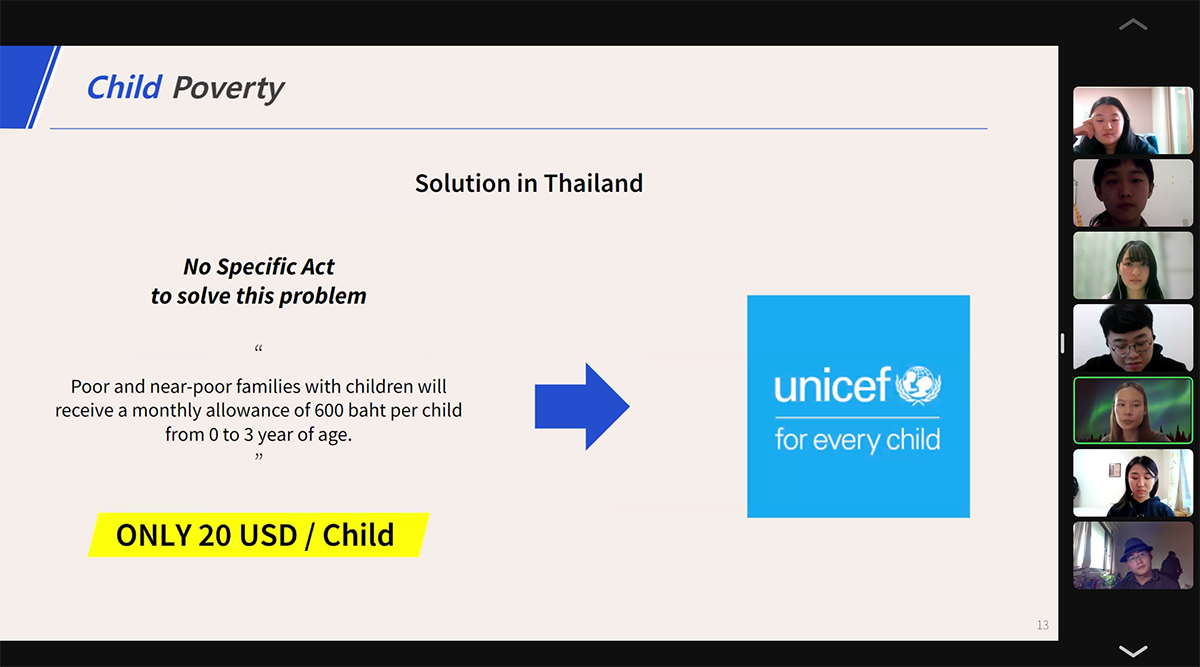 Presentation and discussion on poverty.