Listening exercise
NPR: Driveway Moments
India Adds Spice to Globalization
by Sandip Roy
Morning Edition, March 2, 2006
Commentator Sandip Roy just returned from a visit to his family in India.
Like President Bush, he had a chance to observe first hand the power
of one the world's fastest growing consumer markets.
It wasn't what he was expecting.

NPR stream:
http://www.npr.org/templates/story/story.php?storyId=5241191
Podcast file on Ceiba server:
http://ceiba.ntu.edu.tw/course/ee8e58/audio2/npr_5253264.mp3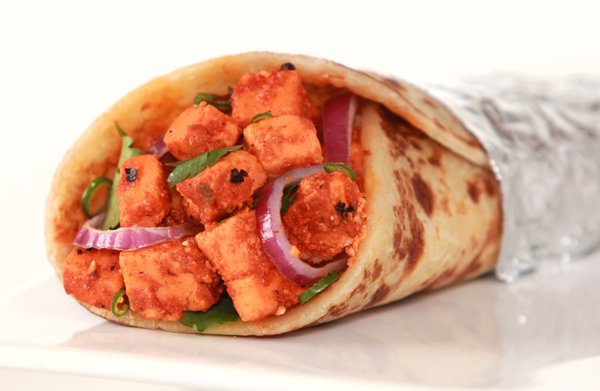 Vocabulary:
compelling
driveway
just to hear the end

to spend his day
president
prime minister
state dinner
to get to town
quite so much time
dignitaries
to cross paths with
commentator

Pakistani
hosts
to have better luck Ving
gift-shopping
globalized world
to pick up (= to buy)
H & M clothing store
San Francisco
trendy little outfit
thankfully
to check the label
Bangladesh
Good grief!
to imagine s.o.'s face
halfway around the world
to bear gifts
marmalade
as a kid in...
thick-cut
strawberry jam
hideous
red glop
mixed fruit jam
gentle smiles
polite thank-you's
brand new
shopping mall
Calcutta (Kolkata)
row upon row
sugary cereals
to lug back
nephew
niece
plain corn flakes
...is just not what it used to be.
the foreign returned
a certain cachet
a dime a dozen

to go weekend shopping
Bangkok
Singapore
allure
ex-patriates
to wear thin
newly confident
booming
to chase foreign products
like we used to
when we were kids
knock-offs
jeans
fake labels
Levis
brands
to Indianize
KFC
paneer tikka wraps
Subway
chettinad chicken sandwiches
to remake itself in the image of
America plus-plus
American Idol
to have three versions running
to open oneself up
never imagined possible
instead
to start to seem
closed and insular
worrying
outsourcing
job losses
to embrace the world
to be headed
stuffy
state dinners
to check out
corner stores
motorcade
to whiz by
rows of
brightly-colored
packets
potato chips
Frito-Lay
bindas bhale
mast masala
sour cream and onion dip
Up Front
member station
Image source
Listening comprehension questions:
1. Why is this series of reports called "Driveway Moments"?
2. What problems did Sandip Roy encounter when trying to buy gifts for his family and friends back home in India?
3. Why would bringing a gift made in Pakistan be inappropriate in this situation?
4. What was the family's reaction to the gifts of jam?
5. What was it probably like in the past when an Indian living abroad returned to India for a visit?
6. Why does the reporter call the India of today "America plus-plus"?
7. a. How did the reporter feel about America after seeing what India now has to offer?
b. What examples does he give to support this observation?
8. Can you think of a comparable situation in your own experience? Please tell about it briefly.